Recognised internationally as one of today's most successful film schools, the London Film Academy (LFA) launches its new campaign created by Brazilian agency F/Nazca Saatchi & Saatchi.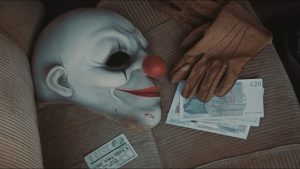 Consisting of two commercials, the campaign 'Think Film. Breathe Film. Live Film.' promotes the Academy – the only film school in the UK set up and run by women – telling the story of people who are such cinema enthusiasts that they end up turning everyday actions into proper screenplays.
The films titled 'Clown' and 'Letter' are directed by Felipe Mansur of Alice Filmes.
F/Nazca creative executives Pedro Prado and Rodrigo Castellari commented about their participation in the project: "We were extremely honoured to be invited by LFA to work on this project. LFA has an incredible track record of enabling students to succeed in the real world, and, as part of the creative community, we know it's hugely important to train the next generation of filmmakers."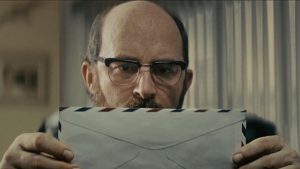 LFA co-founder & joint principal Anna MacDonald comments: "Think Film. Breathe Film. Live Film. commercials are a perfect answer to what kind of students we're looking for – passionate about working in the film & TV industry and tenacity to succeed. Nurturing their talents to real effect, we produce world-class filmmakers who are equipped with the skills, knowledge and ongoing support to succeed in today's competitive industry.  We are delighted to collaborate with the talented team at F/Nazca Saatchi & Saatchi and Alice Filmes to launch this inspiring campaign."
Source: F/Nazca Saatchi & Saatchi