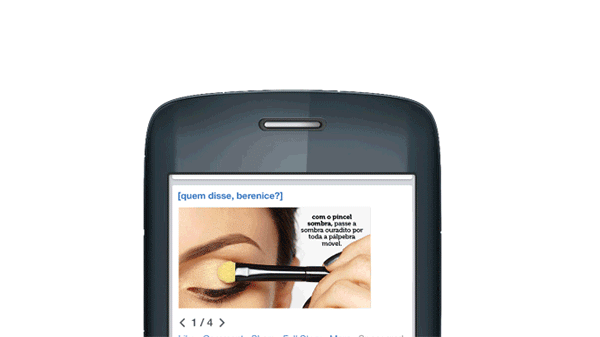 Of all the people globally on the internet, about half of them, nearly 1.5 billion, are on Facebook. The question for Facebook is how it and its advertisers will reach what it calls the next billion people, who will often be coming online for the first time, often only on mobile, and often on a slower 2G connection.
To help engineers and employees refine its product to work across all devices and connections, the company recently started an initiative called 2G Tuesdays, giving participants an understanding of what it's like to use Facebook on a feature phone or Android phone on a 2G connection.
Now the company is offering a new ad unit that marketers can use to reach users in developing markets with slower connections. Dubbed Slideshow, the new ad unit is essentially a series of stills of the marketers' choosing — they can be photographs or stills from a video ad — that is meant to render well when video can't. Advertisers can upload three to seven photos to create a slideshow up to 15 seconds long.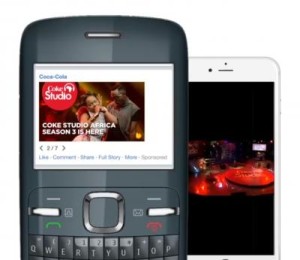 Nikila Srinivasan, product manager at Facebook, said that while video is booming online, there are challenges: Video can be expensive for small businesses to produce, and for people with intermittent internet connections, trying to load a video on a mobile device can be spotty. At a Facebook event on Thursday, she described Slideshow as a "lightweight" video format that lets marketers reach consumers across all connections.
Marketers including Coca-Cola and Netflix have tested the format, which is available globally now.
Although text overlays and audio accompaniment are not yet available, they may follow in the future, Ms. Srinivasan said. (Facebook also indicated that the service may extend to Instagram one day, but not WhatsApp.)
The move comes as Facebook is looking to grow its revenue from countries outside the U.S., particularly emerging markets like India, Indonesia and Kenya, where many of the next billion internet users will originate. By region, nearly half of its ad revenue comes from the U.S. and Canada, but only 164 million, or 17%, of its 968 million daily active users come from the U.S. in the second quarter. The company has been working to spread Internet.org, its push to bring free interent access (and Facebook) to underserved countries. Most recently, Facebook partnered with French satellite operator Eutelsat to provide broadband internet access to sub-Saharan Africa earlier this month.
The mobile priority
In its second quarter earnings, reported in July, Facebook said it reached 1.49 billion monthly active users as of June 30, an increase of 13% year over year. Mobile users are the majority of Facebook users, with 1.31 billion monthly active mobile users accessing the network via devices. And those users are growing at a faster clip than Facebook's overall monthly active users, with a 23% year over year increase.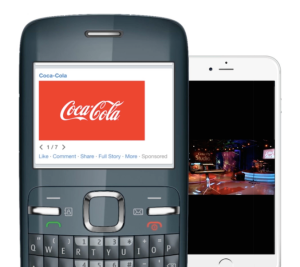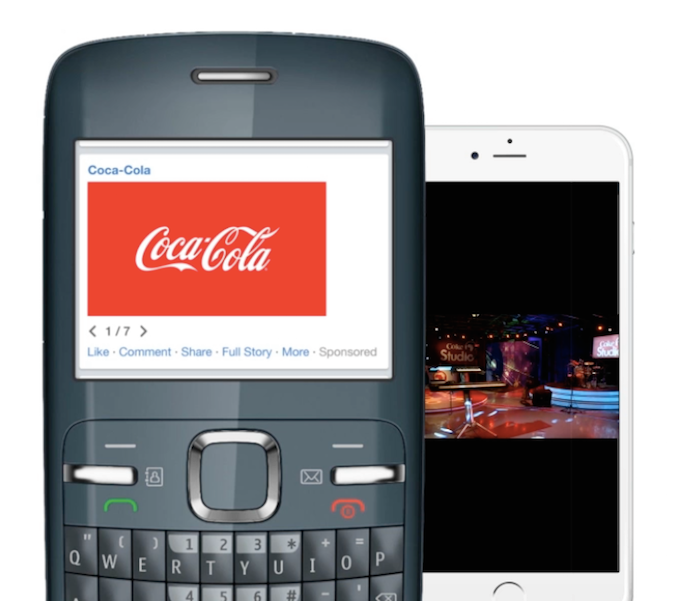 Facebook's 968 million daily active users in the second quarter represented a 17% increase from the same period in the prior year. It averaged 844 million daily active mobile users for the quarter, a 29% year over year increase.
Among other efforts to connect marketers with consumers around the world, Facebook in March announced the Creative Accelerator, an offering that lets marketers submit creative and have it tailored to markets across the globe, particularly emerging ones. That move takes into account several factors, like campaigns being viewed on feature phones on slow connections, as well as more cultural factors like using the appropriate language translation.
Chris Cox, chief product officer at Facebook, said the company has been working to tailor the overall Facebook experience for everyone. People already use Facebook for different reasons in different countries, often in ways Facebook never expected. People in Indonesia began using Facebook in part to buy and sell items, for example, turning it into a sort of Craigslist type service.