Fallon London and insurance brand AXA has launched a social and online campaign aimed at promoting the AXA brand and their health screening test: Realise Health.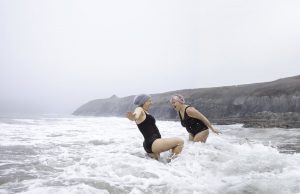 The campaign documents the story of the Blue Tits Cold Water Swimmers, a group of ladies in West Wales who swim together every day throughout the year.
The campaign shows the value of partnership in achieving health goals. The protagonists of the film are called Sian and Sam. Sian is the founder and leader of the Blue Tits, and Sam has been an active participant for just under a year.
Because of the partnership and the health benefits of cold water swimming, Sam sees her mental and physical health improve exponentially.
Source: Fallon London