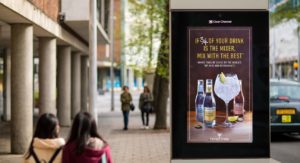 Fever-Tree, the award-winning all natural premium mixer company, has launched its first national integrated brand campaign, in time for the busy summer period in the UK.
Launching on 19th June, the summer campaign leads with OOH for a two-week period and is then supported by geo-targeted digital content and an extensive summer events programme.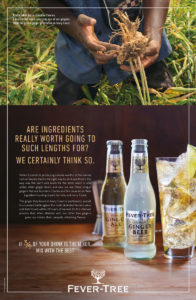 The OOH will unveil a new creative direction for Fever-Tree, which focuses on the ingredient hunting stories of the brand's co-founders and the full mixer portfolio including the recently launched Madagascan Cola. The campaign will run nationally, with the OOH focusing on 490 prominent sites across London, the South East, and for the first time, Leeds, Manchester and Birmingham.
The new creative, developed by creative agency Otherway, is the first unveiling of the brand's evolving visual identity to underline its leading premium position. The new identity focuses on the perfect serve, using imagery created by renowned food and drink photographer David Loftus.
The campaign will be launched following recent figures showing Fever-Tree as the fastest growing mixer brand and driving category growth: with the brand accounting for 24% market share of the total mixer category (IRI, Dec 2016) and its recent win of the Grocer Gold Award for Brand of the Year 2017.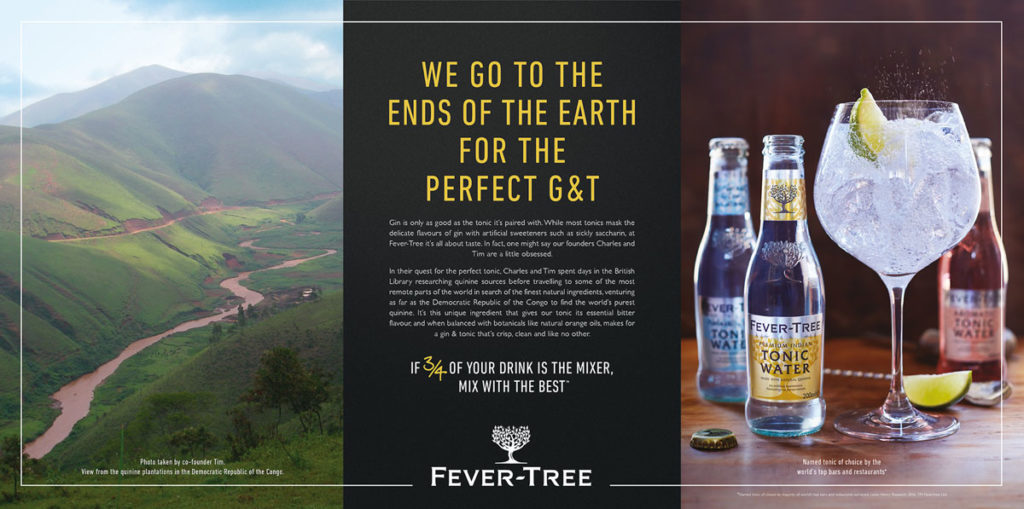 The prominent OOH sites will be supported by a geo-targeted digital campaign with WEVE, which aims to drive consumers to on-trade activations in nearby Nicholson sites in pubs across Birmingham and Manchester, as well as to the brands interactive gin and tonic pairing wheel on its website which launches later this month.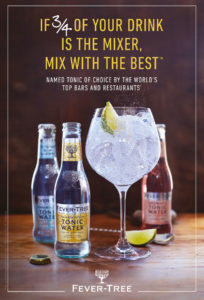 The integrated campaign aims to drive brand awareness across the UK: broadening awareness of the portfolio in London with a focus on Ginger Beer, Ginger Ale & Cola as well as the flavoured tonic range, and introducing key regional cities to the ¾ messaging the brand has held since conception: "If ¾ of your drink is the mixer, mix with the best".
UK Brand Marketing Manager Victoria Adams comments: "This new campaign brings to life our ingredient hunting stories which is a distinctive and unique brand attribute of Fever-Tree. As the pioneers of the premium mixer category, we want to distil our expertise to consumers and help them navigate their way through the complex and diverse gin category, as well as other premium spirits."
Founded in 2005, Charles Rolls and Tim Warrillow identified a need for good quality mixers to accompany the fast growing array of premium spirits available on the market. The pair travelled from the Congo to the Ivory Coast in pursuit of the highest quality ingredients for the range of 13 mixers. Since its launch, Fever-Tree has collected a vast number of awards, including the Queen's Award for Enterprise and named the Best Selling & Top Trending Tonic Water for three consecutive years by the World's 50 Best Bars.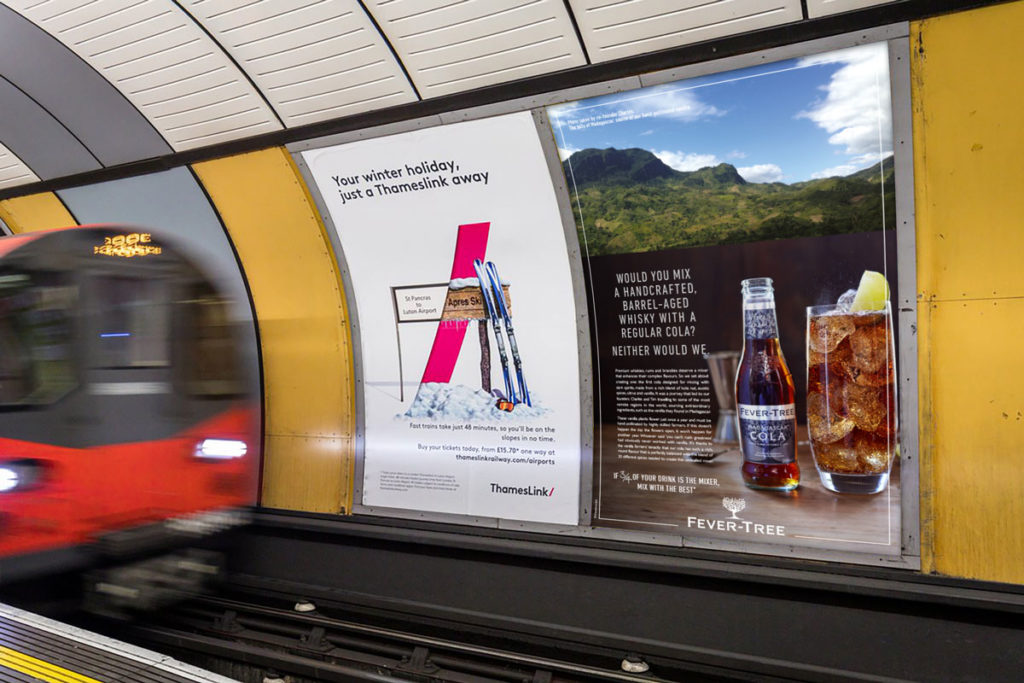 Source: Otherway