As a step-up from the brand's 'Be Trendy. Always.' campaign last year, Flipkart has recently launched a multi-film campaign aiming to establish itself as an ultimate destination for trendy and affordable fashion.
A study done by The Boston Consulting Group (BCG) and Facebook says India's fashion e-commerce market is expected to grow four-fold to as much as Rs 2 lakh crores by 2020.
Currently, online fashion portals account for four to five percent of the total fashion market, compared to sales from department stores put together. The research also suggests that consumers are increasingly going online to discover latest trends, designs and brands. In the light of this study, Flipkart's objective to be the preferred destination for fashion in the country seems to be very prudent.
When it comes to fashion, everyone has different needs depending on the age, occasion, occupation etc. Hence, 'fashion shoppers' can be broadly classified into brands lovers, celebrity trends followers, budget seekers, unique/ exclusive selection seekers, fashion advice seekers. These different types of fashion shoppers are the cornerstone of this year's fashion campaign. Like always, kids (a signature and endearing portrayal in every Flipkart communication) are shown in unusual yet real-life settings where fashion gets spoken about – temples, courtrooms, tailor shop, etc.
Conceptualised and executed by Lowe Lintas Bangalore, this is one of Flipkart's prime campaigns. In contrast to the campaign last year that promoted Flipkart as an accessible-and-affordable everyday-trends destination, this year the brand has moved a step forward to establish itself as an ultimate destination for every kind of fashion shopper.
Explaining the business rationale behind the campaign, Shoumyan Biswas, Vice President, Brand Marketing, Flipkart said: "Flipkart is the leader for fashion in the e-commerce space and our vision is to be India's most preferred destination for trendy and affordable fashion. We have worked on this vision for the past one year and delivered campaigns like 'If it's trendy, it's on Flipkart' and 'Be trendy. Always.' which has given us phenomenal business results. On the back of deep consumer research, we understood that every fashion shopper has a different method to get what they want from fashion. Being relevant to every kind of fashion shopper, Flipkart can be the best place for everyone to look their best. Our new campaign 'The best way to look your best' is centred around this insight and brings alive different fashion shopper archetypes in a fun and interesting manner."
Highlighting the campaign thought, Rajesh Ramaswamy, Executive Director, Lowe Lintas said: "Not everyone has the same fashion needs. Some people look for exclusive stuff. Others look for the latest trends. Or the biggest brands. And so on. Working off this insight, we decided to position Flipkart as the perfect 'hack' for every kind of fashion shopper. Across five films, we showcased how Flipkart had everything anyone could ask for in the world of fashion, making it the perfect fashion destination for everyone."
The campaign is visible online and offline.
Credits:
Creative Agency: Lowe Lintas Bangalore
President: Hari Krishnan
Chairman & Chief Creative Officer: Arun Iyer
Executive Director: Rajesh Ramaswamy
Executive Creative Director: Ujjwal Kabra
Unit Creative Directors: Kishore Mohandas, Nischal Thapa
Creative Director: Arpan Bhattacharyya
Creative (Art): Tanushree K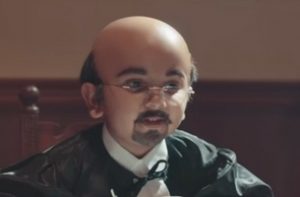 Account Management –
President: Hari Krishnan
Senior Vice President: Anand Narayan
Senior Brand Services Director: Parshuram Mendekar
Senior Brand Services Manager: Jayendra Katti
Brand Services Manager: Ketaki Joshi
Account Planning –
Executive Director: Kunal Joshi
Associate Vice President: Ajay Ravindran
Production Company: Coconut Films
Producer: Nupur Guha
Director: Shekhar Kamble
Source: exchange4media