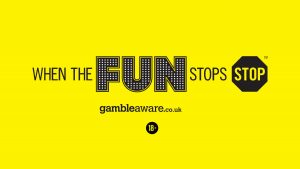 GambleAware has appointed creative agency M&C Saatchi to develop a new safer gambling advertising campaign.
Broadcasters and gambling industry groups drew up proposals for a major responsible gambling advertising campaign to run for two years, with a budget of £5-7 million per year. The government welcomed this initiative, and the charity GambleAware was invited to deliver the campaign.
GambleAware has created a new board to oversee the campaign, which includes representatives from Public Health England, the Welsh Government's public health community, and leading academic experts.
An advisory panel has also been formed to secure input from treatment providers, related charities, faith groups, sport, the gambling industry, and, most importantly, those with lived experience of problem gambling.
The decision to select M&C Saatchi was based on their previous experience in public health, the quality of their pitch and its fidelity to the brief, the depth of their analysis and the expertise of their team.  It followed a competitive procurement process, independently facilitated by ISBA.
M&C Saatchi will be supported by Atlas Communications who will design and deliver a complementary public relations campaign.
18 Feet and Rising have been retained as GambleAware's agency for its other ongoing advertising requirements, recently delivering animated promotions for the BeGambleAware.org advice and support website for use at sporting venues including Crystal Palace Football Club and Royal Ascot.
Professor Sian Griffiths, Chair of the Safer Gambling Campaign Board and Deputy Chair of Public Health England (interim) said: "GambleAware is committed to reducing harms associated with gambling and to taking a public health approach.  Advertising is an important part of raising awareness and we hope the campaign will play its role, in collaboration with other sectors of society."
Giles Hedger, CEO of M&C Saatchi said: "We are delighted to be playing our part in the creation of a more mindful gambling culture in the UK. This is a new and important chapter in the ongoing balancing of market freedoms and public health."
Source: M&C Saatchi