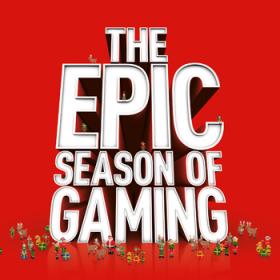 Game has launched its Christmas advertising campaign with an 'Epic Season of Gaming' ad.
The campaign, created by TBWA\London was designed to mark a "new era of gaming" on the back of the Xbox One and PS4 launches, and the TV ad runs in 20 and 30-second spots until 22 December.
The TV spot will be supported by print advertising in national press and women's weekly magazines, outdoor advertising, a radio campaign and digital activity, including YouTube ads.
Ailsa McKnight, marketing director at Game Retail Ltd, said: "We are about to witness the launch of the next generation of gaming and whether you're a gamer or a gifter, this is the biggest and most important Christmas we have ever seen."
"Through our marketing campaign we've tried to do two things: firstly we're building on the notion of 'epic-ness', driving home to gamers and gifters what an exciting season it is; secondly we're demonstrating that Game is the place to go for exclusive offers, passion, expertise and advice from our store staff – all key attributes which we know gamers and gifters value highly," added Ailsa.
Media planning and buying was handled by Rocket and PR activity by MHP Communications.