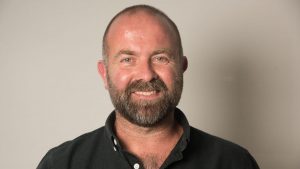 Toby McAra, former Head of Google Analytics 360 (UK&I) has joined ConversionWorks to support the board through their ambitious growth strategy.
He will bring his industry knowledge to the fast growing data and digital analytics agency. Toby helped to build Google's Analytics 360 Suite offering, a cross-channel, highly integrated, enterprise marketing measurement suite.
ConversionWorks are market leaders in the Analytics 360 Suite, working with brands such as Diageo, Wiggle and giffgaff, and with offices in London and Windsor. Over the last 12 months the agency has grown its core team by over 50%.
Toby McAra says "I'm excited to be joining the Board at ConversionWorks; they sit right at the intersection between data and driving transformational change for their clients. At a time when data is transforming how organisations attract and delight customers they have a world-class team working with some of the UK's biggest brands."
Russell Sutton, Managing Director of ConversionWorks, adds: "We are delighted to welcome Toby McAra onto the board. He brings a great perspective on the challenges our clients face. In 2018 we're looking to deliver on our ambitious growth plans and Toby's input will be an important addition to help us achieve that."
Source: ConversionWorks