'First Steps' created by AMV BBDO and produced by Great Guns is a charming 60" spot for BT Mobile, which highlights the importance of being present for life's unmissable moments.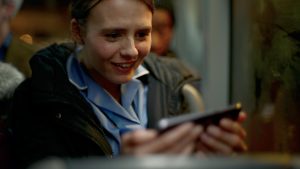 Directed by Great Guns' Olly Blackburn, the intimate 60" film focusses on a young family. Beginning in their home, we see the couple and toddler enjoying precious moments before the mother – a nurse – leaves for work.
Later, on the bus to the hospital, she receives a video call from her partner. He excitedly turns the camera to their child – capturing the magical moments of her very first steps. The proud mother tearfully encourages her baby girl, who responds to her voice and walks towards the camera. The advert ends with the voiceover reminding us to 'Be there, for those moments that only happen once.'
The director worked closely with AMV BBDO and BT Mobile to execute the subtle but heartfelt advert.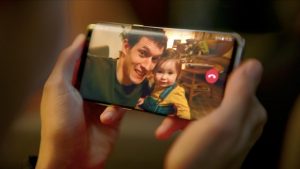 Commenting on the process, Olly says: "Witnessing their child's first steps is a key moment in life that every parent can instantly relate to. We wanted to capture a little slice of this world, where we can experience the most intimate and profound moments in the most unlikely of places. A very important element, which Paul Brazier (AMV BBDO's Chief Creative Officer) and I discussed with the BT Mobile team, in great depth, was how to make this most mundane of settings — a suburban bus in the late afternoon — cinematic and above all poetic. We wanted it to feel real and natural without being drab or gritty. That meant bringing in a touch of cinematic poetry, in the same way that a Krzysztof Kieślowski or Paul Thomas Anderson film is capable of making the everyday somehow transcendent, in the subtlest of ways."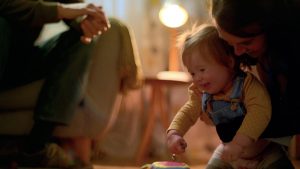 In order to make the film as relatable as possible, the team opted for naturalistic performances, creating a shooting environment where actors felt completely free to explore their emotions. Of course, capturing the special moments for the baby's first steps was no easy feat.
"The trickiest element was finding a baby girl who'd walk as if for the very first time — a very specific thing to nail. Ultimately, we cast eight babies on the cusp of walking, and filmed them all in different permutations to filter down to capture the perfect 'first walk'," added Olly.
The team opted for a medium format motion picture photography, choosing the Alexa 65 camera for its richness of texture and detail. Commenting on the technical approach, Olly says: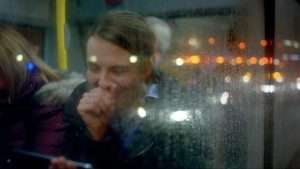 "Our aim was to highlight the difference between the mobile phone screen's razor-sharp clarity and something richer and more textural for the mother's world. If the phone screen is real life mediated, then we wanted something that would feel in pure uncut form for everything beyond the phone. That's what led us to shoot on a camera normally used for massive epics like Star Wars, now turned on everyday life we see all around us."
'First Steps' is airing on TV and will run online and social media.
Source: Great Guns