Following on from the success of 2017's campaign, Green Flag launches the next wave of its challenger assault with a playful and provocative 30" TV spot that directly name-checks the competition.
Written by Tom Madden and Morgan Hinds-Shorland and overseen by Creative Director Orlando Warner, the new ad is designed to jolt loyal AA customers out of auto-pilot renewals by highlighting that Green Flag offer a 'common sense' alternative – parity service for half the price at renewal.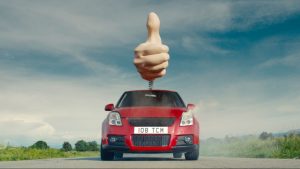 WCRS, Engine's creative agency, once again teamed up with Production company CANADA and Director Gerson Aguerri to bring to life the stylistic and lateral imagery which is consciously designed to create tonal distance from the traditional conventions of the breakdown category.
Such striking visuals alongside a powerful and intriguing message combine to produce an advert that will no doubt stand out from traditional breakdown spots as Green Flag continue their mission to be the 'Common Sense' alternative to their competition.
Orlando Warner, Creative Director at WCRS, said "It isn't often you see a brand praising their main competitor, but therein lies the power and originality of the new Green Flag ad. With the help of a trained sheep and a demolition team we created a striking new film that is completely stand out in the sector. Big thanks to an ambitious client and production company CANADA for sharing our vision and making it happen."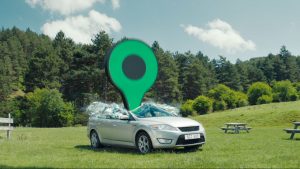 Candace Gerlach, Head of Marketing at Green Flag, said: "It's great to see our ads continuing to break consumer inertia; asking people to think twice about paying too much for a service they can get with Green Flag at a much lower cost. We continue to build on our common-sense communications strategy and comparing ourselves to the AA allows us to deliver our value proposition in the most powerful and bravest way."
'We love the AA' airs on 13th July and will run on TV – but their bold mission doesn't stop there; as the same challenger message will also be spread far and wide across Radio (in the brand's 30" 'Pickle' spot) as well as across paid social channels throughout the summer.
Source: WCRS