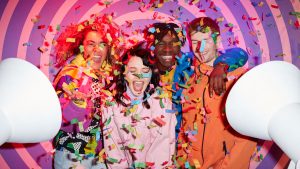 Samsung open 'Studio 9', a spectacular, interactive art gallery to promote its latest model, the Galaxy S9. The exhibition, devised by agency Guns or Knives, provides the ideal environments in which to try the highly-anticipated new features that are built into the S9 model.
With the S9, Samsung have created a phone that is able to create richer content than ever before. Features like super slow motion and super low light enable beautiful photography in conditions that were impossible to capture until now.
Located at 130-133 St. Stephen's Green and open to the public from March 22nd – 24th, the space, which has been designed as a work of art in itself, has six interactive exhibits that each celebrates one of the smartphone's features, including: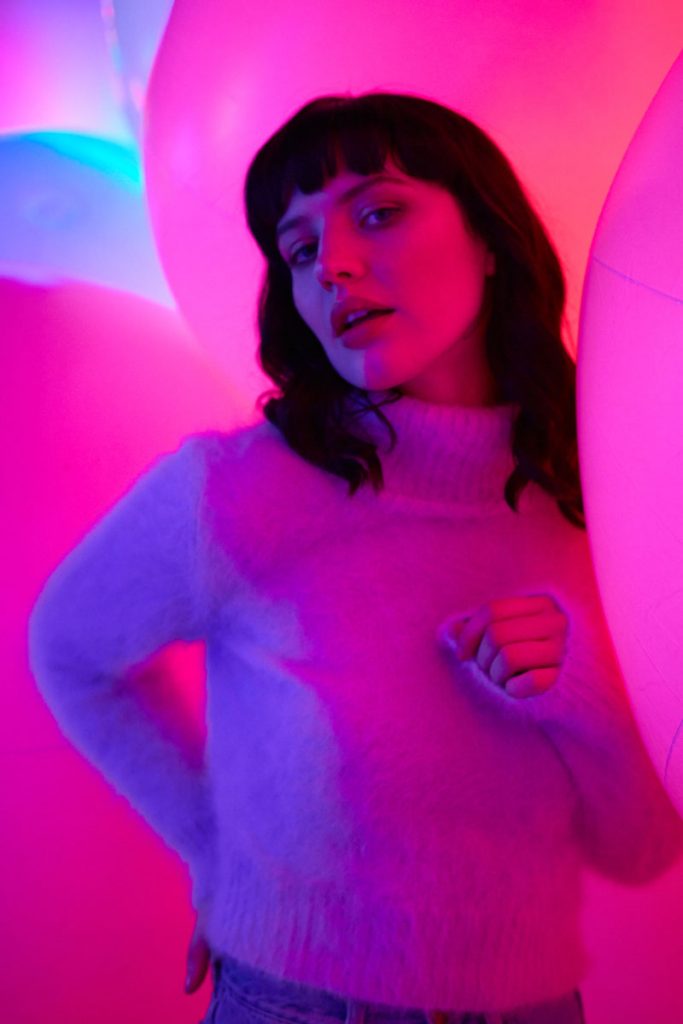 Glow Room (Super Low Light) – Take stunning low light pictures while roaming through a room of multi-coloured glowing orbs.
Long Jump (Super Slow Mo) – Take a leap and strike a pose, bathed in vivid colour. Then see it forty times slower than real time thanks to the super slow mo camera.
Picture Perfect (Multi-frame noise reduction) – Explore a structure that plays with perspective. Like the S9's multi-frame noise reduction, the piece selects the best of 12 images and compiles them to create one perfect picture.
Blown Away (5.8" Super AMOLED) – Designed by London-based Irish illustrator Claudine O'Sullivan, this room uses vivid colour to blow you away.
Sound Blaster (AKG Stereo Speaker) – Showcasing the phone's AKG stereo speakers this room allows you to watch sound come alive right before your very eyes.
Your Emoji – Create your emoji in seconds and play with your own personal avatar
Guns or Knives teamed with production house Catapult, to craft the six interactive spaces that form the exhibition.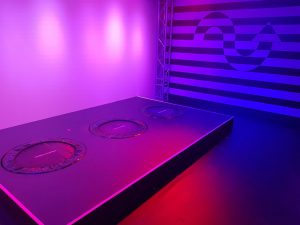 "Today people communicate by sending visual messages as much as they do via audio or text message. Having risen to popularity on sites like Snapchat and Instagram stories, video/image messaging is now more popular than ever and is the preferred means of communication for many. Samsung are constantly looking for ways to enable their consumers to defy their own limitations in search of new and exciting experiences," said Guns or Knives ECD, Adam Crane.
"With a phone that's better at creating content than ever before and a population creating more content than ever, there could only be one answer. Give people the best place to create content.  We know that millennials seek experiences based on how 'instagrammable' they are, so to enter Studio9 is to experience a space in which there's a photo opportunity around every corner."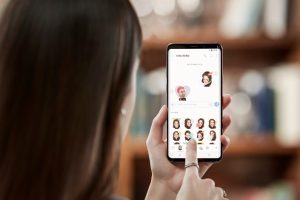 Known for taking leaps forward in its category, the Galaxy S9 allows users to create content like never before. The aperture of its lens can adapt like the human eye, opening and closing depending on the amount of light available and making it incredibly effective for shooting in low light conditions.
It is capable of shooting at nearly 40 times faster than regular video speeds, allowing for super slow-motion playback. It can also capture multiple images for every photograph and automatically select the best part of all of them with a feature called multi-frame noise reduction.
It's 5.8" Super AMOLED display is a leader in the market and its vivid display is brighter than ever before. A new audio feature for the S9 it also has AKG stereo speakers that allow it to play surround sound and in competition with other leading smartphone brands it also allows users to make your very own avatar and AR emoji which people can create animated gifs with.
Source: Guns or Knives