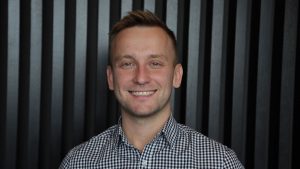 Havas Group Media has announced the appointment of Marek Wrobel to the newly-created role of Head of Media Futures, as it seeks to further strengthen its innovation offering for clients.
Wrobel joins from Starcom, where he was Digital Brand and Innovation Director. He was previously a key member of Publicis Media's Futures team, responsible for accelerating emerging technologies into scalable and established solutions. With expertise in digital transformation, mobile, technology and innovation, Wrobel has facilitated the adoption of emerging tech for top-tier clients including P&G, Heineken and Honda.
In this new role, Wrobel is tasked with leading Havas Group Media's innovation agenda, ensuring that its clients benefit from the latest thinking on emerging technologies and playing a key role in the planning and ideation process. He will also focus on further forging the Group's partnerships with start-ups, as well as more established partners, in order to develop new media opportunities.
Wrobel's appointment is the latest in a series of senior hires for the Group, and follows the recent announcement of Carat's John Paul Cadman as Chief Planning Officer.
Matt Adams, CEO, Havas Group Media UK & Ireland, said: "Marek has an infectious energy that clients love, with a real talent for making complex emerging tech trends simple, accessible and relevant. We are incredibly lucky to have him and I'm looking forward to working with him to ensure we continue to lead the industry with innovative new approaches to media."
Marek Wrobel, new Head of Media Futures, Havas Group Media, said: "I've been impressed by Havas' unique Village model, collaborative approach and willingness to invest in future-facing thinking. I can't wait to start working with our clients to find opportunities to make the latest emerging tech meaningful and actionable."
Source: Havas Group Media