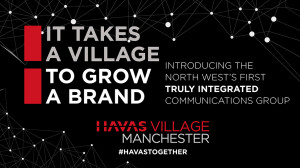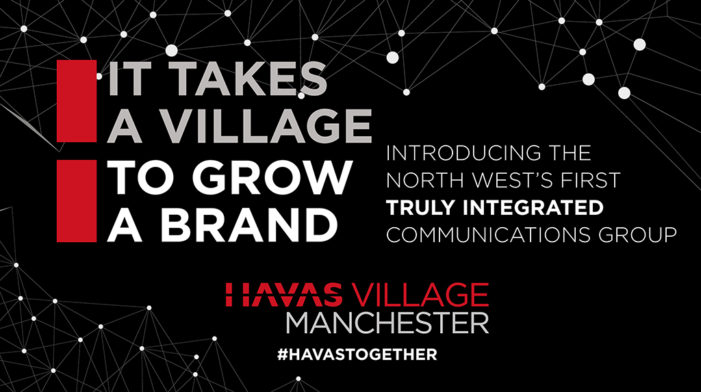 Havas Media UK has announced that it is expanding its offering by opening its doors in Manchester. Building on the success of Havas Lynx, Havas PR and Havas People, the global marketing and communications group unveils the launch of the UK's first Village offering across creativity, media, PR, data and technology in the form of Havas Village Manchester.
Located on Princess Street in the heart of Manchester, the Havas Village Manchester proposition has been developed to meet the evolving needs of clients seeking simplicity, integration and innovation. It unites all of the Group's offerings under one roof, including Havas PR, global PR and social media consultancy; Havas Lynx, global healthcare communications; Havas People, employer branding and recruitment marketing; Havas Media, strategic media and marketing services; and DBi, Europe's leading digital analytics agency.
To mark the launch, Havas Village Manchester will be calling upon Manchester's finest marketing and technology start-ups to apply for a position in the Group's collaborative research facility, 18 Hubs – which has labs in LA, Seoul and Tel Aviv identifying opportunities for the advertising landscape in media, technology and data science. The Manchester Lab is set to launch in January 2016.
David Hunt, CEO of Havas Lynx said: "We joined the Havas network in 2012 and we have gone from strength to strength. Havas were the catalyst in enabling us to grow from a local digital shop to a global communications agency. It is a network I am incredibly proud to be a part of and we are thrilled our Havas associates are joining us to create the first Havas Village in the UK. We wholeheartedly welcome our partners and we look forward to building the Havas brand in Manchester, and the Manchester brand in the world."
Paul Frampton, CEO of Havas Media UK and Managing Director of Havas Media Group, commented:
"The launch of Havas Village Manchester is a seminal moment for our Group, our clients and indeed the industry. Manchester is thriving off the success of its £1bn investment into Media City but it goes deeper than this; there's an infectious energy, entrepreneurial spirit and can-do attitude that sets it apart. These are just some of the reasons Havas selected to be the first media agency to open in Manchester for over a decade."
The unveiling of Havas Village Manchester also marks a significant milestone for Havas Lynx – the global leaders in the healthcare communications industry that was set up in Manchester, 30 years ago. The agency was the first division within the Havas network to set up home on Princess Street in 2008. During this time, Havas Lynx has experienced unprecedented growth having almost quadrupled its size to boast a work force of nearly 250 people.
Varley will report to Havas Media UK Managing Director, Natasha Murray. Commenting on the appointment, Murray says: "Mark shares our desire to create a new, collaborative media agency model that leverages the talent and capability of our Group, and I am delighted that we get to launch this first in Manchester."
The news comes ahead of the London Village in King's Cross, which will launch in 2017.