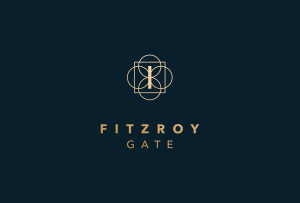 An historic riverside estate in London, once home to George III's chaplain, is being transformed into a beautiful housing development which will launch November 18, with the help of marketing collateral by Evolve.
The agency incorporated Isleworth's proximity to Royal parks into the brand identity and marketing materials while reflecting Fitzroy Gate's fascinating and varied history.
Rich history
Fitzroy Gate is a development of 39 family homes by St James which sit in a restored riverside estate of historic buildings. The gated community is a collaboration between St James and Beechcroft.
Beechcroft's careful restoration and conversion of the original period buildings will result in 14 elegant houses and apartments with a further nine luxurious two-bedroom apartments being created within the newly built Isabella House.
The listed White House, which forms part of the Beechcroft scheme, was the home of George III's chaplain Sir William Cooper during the 19th century and later became a convent.
Working as a team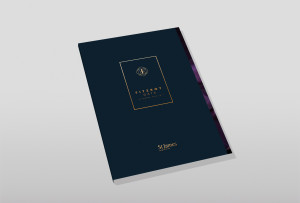 Evolve was invited to bid for the job by St James, having worked for the developer before and won it on the strength of its creativity. When Beechcroft saw the branding, identity and marketing collateral it was so impressed it hired Evolve too. As a result the agency had to ensure their work suited both developers.
Senior account manager Anthony Cockell says: "This development was unique for St James so there was a strong desire to maximise this opportunity and give a new lease of life to derelict historic buildings set within acres of unused parkland."
Looking to royalty
A stag, royal purples and blues, and a logo illustrate the royal history in nearby areas such as Richmond Park and Kew Gardens. The logo reveals four circles and is repeated to form a pattern, creating decoration you might find in historic royal palaces.
Lisa Hopkins, Marketing Manager for St James, says: "This site at Isleworth was something quite remarkable for St James and this made us eager for the branding to embrace the varied history of the site and the surrounding area. Evolve recognised this and presented us with vivid, eye-catching marketing design that reflected all that we wanted it to. They have provided us with an elegant and fresh brand that gives a nod to the past but looks towards the future and the new lease of life that St James and Beechcroft will bring to this beautiful parkland riverside location."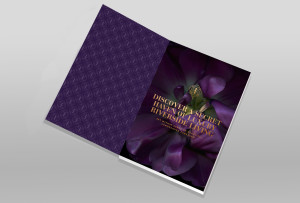 The marketing campaign will include billboards at St Margaret's, Twickenham and Whitton stations, national newspaper adverts and brochures with copy and design created by Evolve. Hoardings on site were changed regularly and were minimalistic to stand out. Evolve maintained the development's brand during the scheme.
Angela South, Sales and Marketing Director for Beechcroft Developments, comments: "The rich, regal colours and the style of the marketing materials, blending the contemporary and the classic, reflect the quality of Fitzroy Gate; a development that has brought new life to a collection of beautiful listed buildings, complemented by newly built homes."
Striking a chord
Cockell says: "Isleworth became fashionable in the 18th and 19th centuries because of its proximity to the Royal Court at Kew. We decided to focus on its proximity to the River Thames and Richmond Lock, as well as the history of the surrounding area in places like Kew and Richmond Park. Both clients were very happy with what we have done and our ideas and work really struck a chord with them."