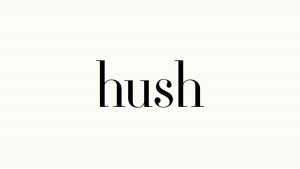 Jellyfish has been awarded the integrated media business for fashion and lifestyle brand hush.
Founded by Australian Mandy Watkins in 2003, hush has grown to become one of the UK's leading womenswear and loungewear retailers. Appointed without a pitch, Jellyfish's overarching objective will be to assist the business with its continued growth.
The work will cover the full spectrum of media activity including paid search, display advertising, content and SEO, as well as strategy and analytics. In addition to providing always-on activity, the agency will focus on supporting the brand's spring/summer and autumn/winter collections as well as new product launches. Jellyfish has also been tasked with supporting hush with digital media in-housing.
Natasha Billing, marketing director at hush comments: "As we continue to grow the business, it's important for us to bring all digital media capabilities under one roof. With experts across all areas of digital and their track record with high growth brands, Jellyfish is the ideal partner to help take us to the next level."
Paul Mead, executive board director at Jellyfish adds: "Having the opportunity to work with a fast-growing, forward thinking brand like hush is really exciting and we are looking forward to supporting the team in developing a truly connected and market leading strategy."
Source: hush