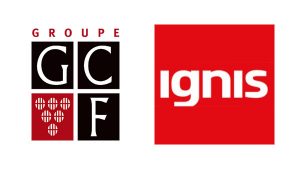 Creative agency ignis has announce a new relationship with Les Grand Chais de France. Working on flagship brands Calvet & J.P Chenet, ignis will initially bring Calvet to life with a fresh new campaign, launching in June '18.
'Where's Your Rue Du Calvet?' will celebrate the visceral and evocative nature of France, and our consumers relationship with it. Whether we're stimulating memories or the imagination of our audience, Calvet will be the instigator of very unique moments and invite our audience to share it with friends and family.
Mark Kears of LGCF says, "We're very excited to work with ignis to bring the UK's #1 French wine brand to life!  The idea is born from a real insight; people have a personal relationship with France, and we want to celebrate this.  The consumer is at the heart of our campaign for Calvet, and we look forward to creating a relationship between this wonderful brand and our audience."
Nick Peters of ignis says, "It has been great to work with a wine brand which is proud to celebrate its 200 year heritage.  France represents a romantic escapism which can't be replicated. We have brought this to life through the campaign and are excited to see how the UK audience responds."
Working with Michelin starred Chef Glynn Purnell, the press, experiential & social campaign will kick-off in late June.
Source: ignis