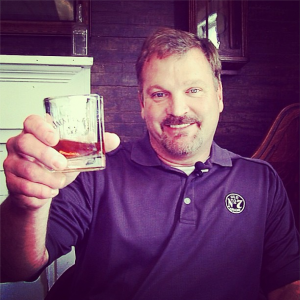 Jack Daniel's Tennessee whiskey has launched a UK Instagram account and is using it as part of a consumer campaign to mark the birthday of its creator.
The direct and social media campaign by integrated agency Communicator has aimed to encourage consumers to be part of the celebrations by taking a picture of themselves raising a glass to the famous creator using the hashtag #JacksBirthday.
Running through September the campaign will feature people associated with him, including the current Master Distiller Jeff Arnett (pictured), as well as Lynne Tolley, Jack Daniel's great-grand niece.
The photo-sharing element is designed to bring everyone together whilst providing a clear and tangible way people can get involved in the birthday celebrations.
"Instagram is exciting new social territory for Jack Daniel's. We wanted a campaign where the brand brought its fans together in their celebrations and what better way to do this than sharing photos," said Richard Southon, director at Communicator.
"Instagram is the natural place for this and the campaign will show how brands don't need to be 'in' the conversation to be a core part of it."