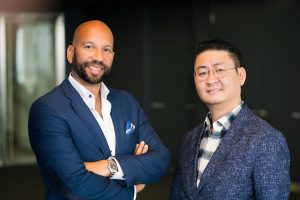 Digital agency Jellyfish has announced its expansion into APAC as it sets up shop in Seoul, South Korea. The agency has appointed Vincent Song as regional director, reporting directly to global CEO Rob Pierre.
Song joins Jellyfish from Videology, where he was country manager of South Korea for almost four years, building out and heading up the team. Prior to this, Song held senior positions at Google, working as a senior account manager in Singapore and strategic business development manager for DoubleClick in Korea. Previous experience also includes a client-side role at LG Uplus.
Song, who becomes the 500th employee of Jellyfish, brings 18 years of industry experience to his new role, with a proven track record in new market entry and building regional teams. His remit will be to establish and grow the agency's presence across the region, with the objective of working with both local and global brands. As a Google Marketing Platform Partner, Jellyfish will help deliver Google technology solutions to businesses in the region.
The move into APAC forms part of the agency's continued global expansion and follows the launch of three new offices in the last 12 months, including one in New York. Earlier in 2018, the agency also doubled its office space in its UK headquarters at The Shard. Jellyfish has seen 45% growth year on year for the last six consecutive years. A key area of growth includes the agency's Training division, which offers courses across all areas of digital marketing.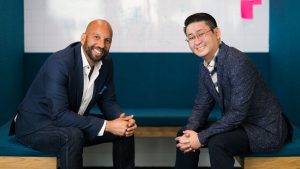 Rob Pierre, CEO, Jellyfish comments: "Expanding into APAC is a hugely exciting and significant next step for Jellyfish and brings us ever closer to achieving our vision of offering a boutique style service at a global scale. Vincent's expert local knowledge coupled with his experience at both brands, platforms and adtech providers, make him the ideal person to launch and build our agency offering across the region."
Vincent Song adds: "Setting up and growing businesses across APAC is in my DNA and Seoul's burgeoning tech and start-up scene make it the ideal place for Jellyfish to take their first steps into the region. They already count brands like Samsung and Toyota as clients in other key regions and I'm excited by the challenge of building the agency's client base of leading global brands locally too. I can't wait to become part of the next chapter of the Jellyfish story."
Source: Jellyfish