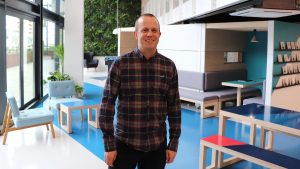 Performance marketing agency Journey Further has launched its Conversion division – offering Conversion Rate Optimisation (CRO), User Experience (UX) and Analytics services to leading brands in the UK and internationally.
Jonny Longden, former Head of Digital Optimisation at Sky, leaves his position as Head of Ecommerce, Digital and Analytics at Principal Hotel Company to join the agency and lead the new division.
The three new services will be engineered to deliver greater ROI from marketing spend and delivered according to Journey Further's 'Clarity at Speed' proposition, with clients gaining direct access to senior staff, real-time reporting and pioneering technologies.
With over 12 years' experience in CRO, Longden built and led the company-wide CRO function at Sky, where he was responsible for creating one of the country's largest in-house CRO operations.
Prior to that he built CRO and digital analytics functions in several agencies, most notably the digital innovation consultancy, R/GA.
De Vere (part of the former Principal Hotel Company) join as Journey Further's first Conversion client. Longden previously managed the agency-client relationship between Journey Further and De Vere, increasing total conversion rate by 54% in 2018.
Jonny Longden, Managing Director (Conversion), commented: "I'm on a mission to redefine the way CRO is understood and applied. A departure from opinion, intuition and conversion rate 'hacks', we rely on cutting-edge conversion science to help clients develop the strategy to make their businesses permanently more customer-centric, delivering significant incremental return in the process. We're on the lookout for the best strategists, analysts, UX designers and developers to join the team, and deliver our vision of putting experimentation culture at the heart of our clients' businesses."
Robin Skidmore, Founder & CEO, added: "Jonny is one of the most experienced and insightful clients I've ever worked with, so the opportunity to bring him on board was unmissable. As we've grown rapidly over these past two years, so have our clients' budgets and expectations. Therefore, aligning a specific focus around conversion makes complete sense. Jonny's proven track record delivering results right to the bottom line and impressive client-side experience makes this an incredibly exciting new chapter for Journey Further."
Source: Journey Further