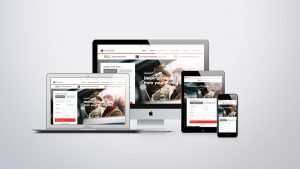 Inchcape, one of the UK's leading franchised vehicle retailer groups, who partner with market-leading automotive brands such as, Audi, BMW, Jaguar Land Rover and Mercedes-Benz, joined forces with Kagool to deliver an exciting new web project that encompasses some of Sitecore's most cutting-edge features.
The web build took the automotive company's 11 existing brand websites and consolidated them into one updated Sitecore experience for 2018. The new website is also a huge leap forward in performance, with faster page load speeds and better site optimisation.
These performance improvement, when paired with the new Sitecore features implemented, really highlight the breadth and scope of the project for Kagool, which they started the initial audit for back in March 2017.
The Sitecore Platinum Partner, with offices in Manchester, Cardiff and London, completed the entire project build process. From initial user-testing, wireframes and designs, through to launch. Bringing together their best developers, MVPs and digital marketers, Kagool have implemented a whole host of new features and functionality.
Inchcape can now access and use cutting-edge, advanced Sitecore features, such as A/B testing, personalisation and multi-variate testing. These capabilities, previously unavailable to the automotive company through Sitecore, lay the foundations to create a game-changing platform, helping Inchcape on their journey to becoming innovative market-leaders:
John Gaukroger, Head of Digital Marketing at Inchcape, said: "Our goal was to create an industry leading website that provides Inchcape with a platform to build a recognisable brand name, supporting our vision to become the most trusted automotive retailer in the UK and generating significant additional leads to the business, whilst giving the customer an easy, effective and enjoyable experience."
The success of the Inchcape project means that Kagool are now looking ahead at new opportunities to implement more cutting edge Sitecore features for both new and existing customers. The crossover to the automotive industry has also been an exciting venture for Kagool, with other similar projects being completed in the sector recently.
Source: Kagool