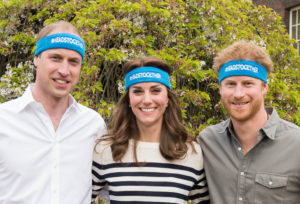 Working in collaboration with the Royal Foundation of The Duke and Duchess of Cambridge and Prince Harry, the award-winning agency, Lambie-Nairn announced that it has developed the visual identity of headstogether.org.uk – a new campaign to end stigma around mental health. It is the single biggest project Their Royal Highnesses have undertaken together and the campaign has the huge privilege of being the 2017 Virgin Money London Marathon Charity of the Year.
Heads Together campaign aims to change the national conversation on mental wellbeing and is a partnership with inspiring charities with decades of experience in tackling stigma, raising awareness, and providing vital help for people with mental health challenges.
Lambie-Nairn was tasked with developing a brand concept for the new platform, which included its name and key concept (Heads Together), its logo and visual identity. The brief was to unite the private, public and third sectors to promote good mental health as an essential part of a happy, healthy life.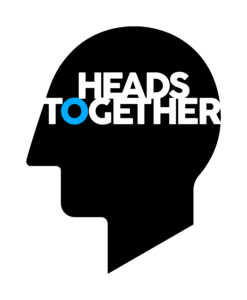 Adrian Burton, Executive Creative Director, Lambie-Nairn, commented on the work: "It's great to be working with The Royal Foundation again. The name and logo reflect the central theme of the campaign: our mental health is a vital part of who we are. Everyone's head is different. It is deeply personal and often difficult to share. But when we get our heads together everyone benefits. "
The idea works across the many mental health topics, audiences and charities. It aims to be inclusive and appeal to the masses. It reaches beyond the concept of mental illness to mental wellbeing in an effort to encourage people to open up and start talking.
Lambie-Nairn will continue to support the Royal Foundation with building a broader visual identity for this initiative.
Lambie-Nairn is an international branding consultancy with over 100 industry awards to its name. It has more than 40 years of experience, delivering successful branding programmes across a wide range of sectors including, Charity, Sport, Telco, Media and Entertainment.