Creative communications agency Taylor Herring has created a campaign for online accommodation bookers LateRooms.com.
The festive project has lead to the creation of the 'Christmas Party Escape Suit', which has been specifically designed to help people escape boring parties unnoticed.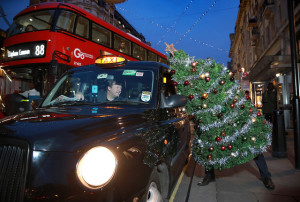 A fully decorated, 6ft wearable Christmas tree with battery operated lights will be promoted on YouTube, social media and showcased in shopping centres and train stations across London.
It is designed to turn an account manager in a grey two-piece suit into a stunning Nordic fir, capable of slipping from any tedious work-related festivity unnoticed.
As the old joke goes, it will allow bored office staff to "make like a tree" – and leave the party.
A research study of 2,000 people found that December 17 and what has been dubbed "Mad Friday," December 18, will be the busiest nights in the UK for office parties and Christmas knees-ups.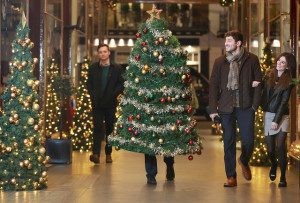 Yet 72% of Brits are too polite to leave a terrible Christmas party.
James Herring, Managing Partner at Taylor Herring said; "Most of us are way too polite to leave a bad Christmas party. This piece of wearable tech has been designed to get party-goers out of that tedious game of charades and onto their next party as elegantly as possible."
Andrea Tarpey for LateRooms.com, said: "Life's too short for bad parties, which is why we invented the wearable Christmas tree. We are encouraging people to follow our lead by using our instructions to make their own party escape kit. Hopefully our wearable Christmas tree will allow a few people to escape and spend this year's festive season somewhere they'd rather be."