Shoreditch based creative production agency, How Now Creative have crafted a fresh approach to pitching NFL GAMEPASS to the world. The campaign comprises of TV, VOD and social. One 30-second commercial is complimented by four six-second product benefit ads.
The creative takes a more light-hearted sidestep from previous executions by adopting an inside touch to speak to audiences, who may already be converts, but not currently customers.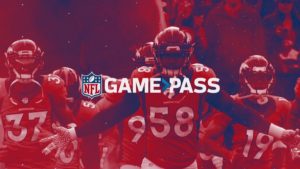 NFL GAMEPASS offers customers 256 games 'live', and on demand, access to NFL Network – the 24/7 channel playing original NFL Films content and NFL RedZone – available on all devices.
The campaign is delivering to South America, Asia Pacific, Australia, New Zealand and the Middle East.
How Now Creative Director, Phil Bolger said, "The work digs a bit deeper into the world's biggest sports franchise, tapping into the Americana and the humour of it all. NFL is a spectacle, the work should reference that."
How Now's profile in global sports promotion also includes DAZN, the online sports streaming service that is ripping up the rule book on sports consumption.
Source: How Now Creative