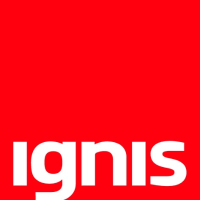 In response to an increasing demand for agency services to constantly innovative through technology, ignis has developed an in-house department that will exist to identify and develop pioneering technologies, and help to foster the existing culture of innovation within the agency.
The department, ignovation labs, will be driven by a team that are inspired to do things a little differently, challenge the norm and think laterally. Headed up by ignis' Oliver Carew, the labs has a clear vision:
Innovation has always been an integral part of ignis' DNA, and the ignovation labs are an extension of that philosophy. The labs exist to develop several new proprietary technologies each year that solve big problems for existing and new clients. At times parties may feel uncomfortable in the ideas we put forward, but ultimately we hope to inspire them to push boundaries further then they have ever done before.
Adopting a start-up ethos, the labs will operate with clear objectives, and develop roadmaps that implement iterative, agile prototyping; something which a number of agency labs fail to achieve.
"Many labs these days get their basic operational model wrong, starting with simply brainstorming the newest tech, in the hope that the outcomes are relevant to their clients. Whilst this approach might be exciting, effective solutions are hard to come by. At ig-labs we always start with a rigorous assessment of the problems and challenges our clients are facing. By doing that we can provide bespoke solutions expediently and cost effectively," said Oliver.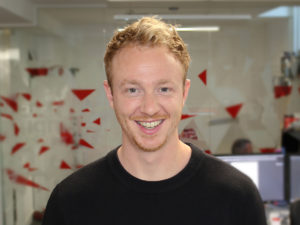 Whilst the labs presents itself as an exciting, future-facing resource for clients, it is also an important step for the agency and its employees- idea generation specifically is 'open-source', and the department invites all employees to come up with ideas that can solve their clients' problems.
As part of ignis' commitment to innovation, the agency has also invested in DRNK?, a spontaneous socialising app that helps users meet new individuals and groups when they're out and about.
Stephanie Whitaker, MD of ignis says, "incubating and accelerating growth in tech start-ups allows the agency to operate on the cutting edge. DRNK? has significant potential in its own right, and also provides an interesting opportunity for our current roster of drinks brands to advertise on the platform."
Source: ignis