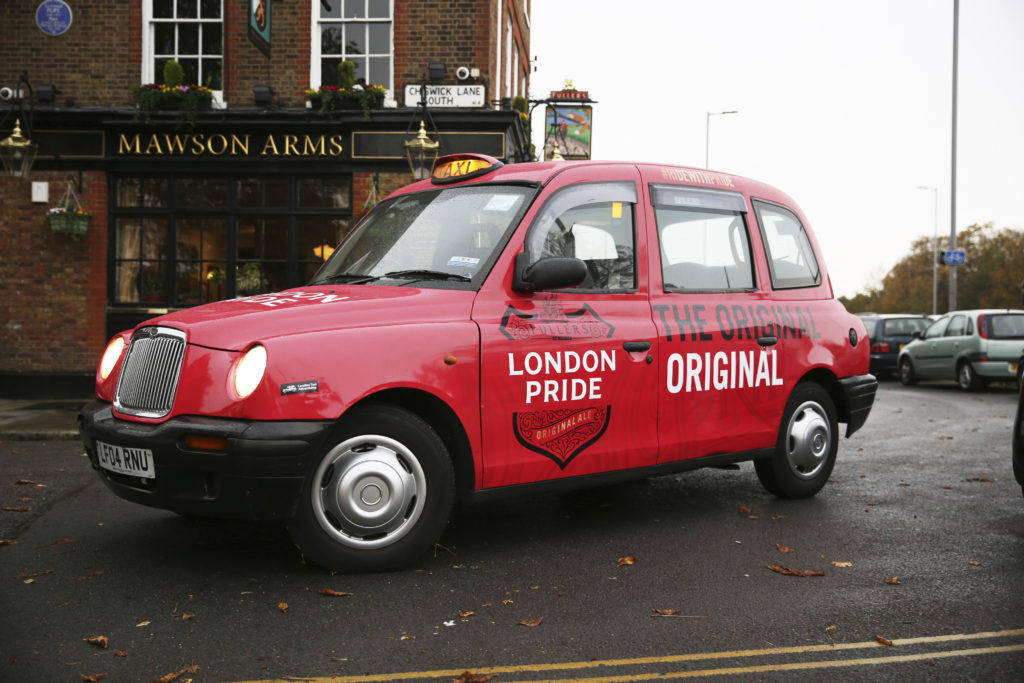 Having recently undergone a rebrand, London Pride, Fuller's iconic and Original Ale, is giving consumers the opportunity to win the ultimate and most original London experience. By purchasing London Pride in selected pubs and retailers, consumers will receive a unique code that they can use to enter into the draw via a microsite. Each month one lucky winner will win a weekend in London for up to four people, touring the capital in an iconic Fuller's branded black cab as part of an expenses paid Ride With Pride experience. With both London Pride and the city's famous black cabs being renowned for their knowledge and expertise, the tour will take the winners to sites and venues in London that are unique, original and full of character. Consumers can also win thousands of bottle openers, t-shirts and stress taxis as well as limited edition diecast London taxis via the microsite as part of the campaign.
Lesley Stears, Marketing Manager at Fuller's said, 'London Pride is a fantastic brand that is synonymous with both expertise and London – something it shares with the city's world famous black cab drivers. Ignis have delivered a campaign that celebrates this relationship by rewarding thousands of London Pride drinkers with the chance to win a fantastic trip to London.'
The campaign also gives Pub Managers, Owners and Employees the chance to experience a London Pride Cask masterclass at the Chiswick brewery.
Nick Peters, Executive Creative Director at ignis said, 'London Pride and the capital's black cab drivers have been intrinsically linked for generations via a shared desire to create exceptional experiences for Londoners. Ride with Pride is an authentic celebration of their knowledge, expertise and standing as two original icons of London.'
Follow #RideWithPride to track to see where the Fuller's London Pride taxi ends up!
Source: ignis