Cinema advertising giant Pearl & Dean has chosen to support the London's Air Ambulance charity with the launch of its Christmas campaign, in a push through creative agency Procreate London.
The support will see the charity's campaign, "It wouldn't be Christmas for us without London's Air Ambulance", aired throughout the capital's cinemas for four weeks.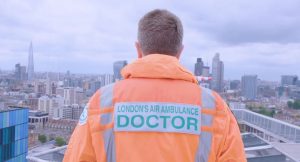 Procreate London worked with London's Air Ambulance to write the integrated campaign, which aims to increase awareness of their life-saving work and remind people they are a charity that relies upon their donations, especially during the Christmas period.
The campaign includes a film featuring Yair Shahar, whose life was saved by London's Air Ambulance after he was knocked off his bike. The story, told by his wife and young family, highlights the sentiment that for many of the service's patients, friends and families, they wouldn't be celebrating Christmas if it wasn't for the charity.
London's Air Ambulance's CEO, Jonathan Jenkins, said of the partnership: "Our life-saving service can only operate with the charitable support of people and businesses. We really appreciate the generosity of Pearl & Dean in providing fantastic exposure for our Christmas campaign. We want more people to donate, so that we can continue to deliver our advanced trauma team to all those who need it."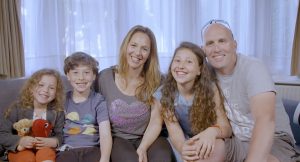 Mike Hope-Milne, acting CEO at Pearl & Dean Cinemas, said: "London's Air Ambulance's Christmas film is incredibly moving. As a charity, London's Air Ambulance needs to raise significant funds every year to keep providing the amazing service that they do and we are only too happy to help."
Matt Pye, co-Founder at Procreate London, added: "London's Air Ambulance is an amazing charity. The lives they save each year aren't just those directly involved in an incident. Family, friends and colleagues feel the ripple effect that their life-saving service provides. It wouldn't be Christmas for us without London's Air Ambulance" aims to reflect that wider impact. Yair, Yael and the kids are a real life demonstration of that."
Source: Procreate London