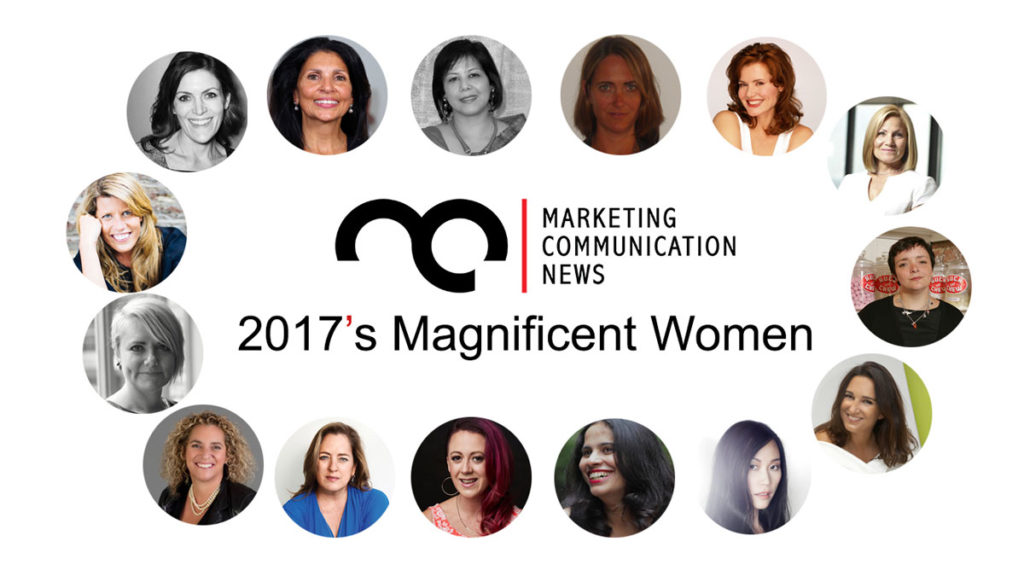 MarComm's Magnificence is a series where we highlight the Magnificent from the Marketing, Design, Advertising and Communications Industries.
To kick things off we wanted to shine a spotlight on the leading ladies who, in their own way, are influencing a much needed change in the industry.
So here they are, our picks for 2017's Magnificent Ladies: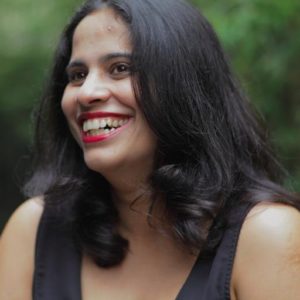 Amrita Randhawa, CEO of Mindshare China
Amrita leads Mindshare China. She has worked with Mindshare for more than 10 years across the Asia Pacific Region.
Her previous roles include leading the Mindshare APAC engagement for Nestle, PepsiCo, Yum and L'Oreal, as well as leading Team WPP for Nestle in China. Passionate about media, she started her career as a journalist in Delhi.
Her Mandarin has improved exponentially since the birth of her daughter who makes it a point to dispense a daily lesson.
Karen Kaplan, CEO and Chair of Hill Holliday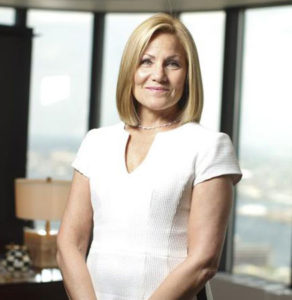 Karen joined the agency as a receptionist, hoping to save enough money for law school.
Three decades later, she's had every job there is to have at an agency, gaining valuable insight into how to approach each business challenge with a fresh perspective.
A key player in Hill Holliday's significant growth as a national powerhouse, Karen is now Chair and CEO overseeing the network of three agency brands: Hill Holliday, Erwin Penland, and Trilia Media.
She is one of the few female agency chair persons in the country.
Tonise Paul, President & CEO of Energy BBDO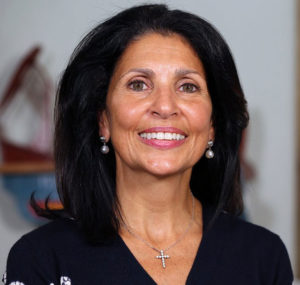 When Tonise first joined BBDO Chicago, she put her incredible energy to work by catapulting Wrigley's leadership in the world of sugar-free gum with the launch of Extra. Since then, Tonise has driven the BBDO culture forward to achieve her vision for the agency: to be known and respected as a leading-edge creative organisation that energises people and brands.
To reflect this vision, Tonise changed the name on the door to Energy BBDO and initiated an era defined by brand-defining work and modern integration for their clients.
For Tonise, this means driving constant evolution in the capabilities and expertise of the agency to deliver leadership and innovation across global, digital, social and multicultural. The result of her infectious energy has been tremendous growth for the agency through partnerships with some of the world's most iconic brands and award-winning creative work that has driven their businesses forward.
Vicki Maguire, Joint Chief Creative Officer at Grey London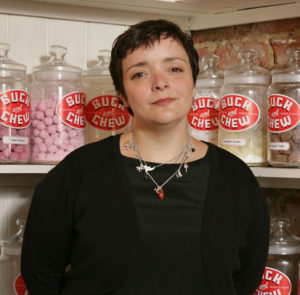 A promising career in fashion design was cut short when Vicki discovered she couldn't draw! Encouraged by her mentor Paul Smith to write her ideas down instead, Vicki soon found her way into the world of advertising.
Vicki has spent over 15 years developing campaigns, thoughts and ideas for agencies including Wieden + Kennedy, Mojo and Amsterdam International before joining Valenstein & Fatt (Grey London) to work on briefs as diverse as full fat butter and the British Heart Foundation.
She has collected more than 35 major awards for her BHF 'Hands only CPR' Vinnie Jones campaign – which has now saved more than 50 lives (and counting) – while The Angina Monologues, also for the BHF, earned her a coveted British Comedy Award.
Tamara Ingram, CEO of J. Walter Thompson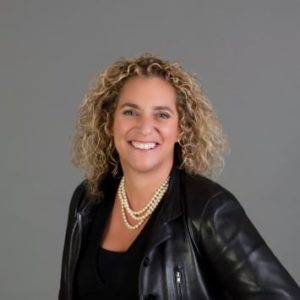 Tamara Ingram joined J. Walter Thompson (JWT) in 2016 as Chief Executive Officer, heading up the agency's global network of more than 12,000 employees, across more than 200 offices and 90 countries. She joined JWT from WPP, where she served as Chief Client Team Officer.
Tamara has extensive advertising agency experience, once serving as Grey UK's Group Chief Executive Officer and global leader on their P&G account. Prior to that, Tamara was Chief Executive Officer of McCann Worldgroup in London. She began her career at Saatchi & Saatchi in 1985 as a temp, rising to Chief Executive of the London office. In 2011, Tamara was awarded an OBE by Queen Elizabeth II for services to tourism through her work as Chairman of Visit London.
Ingram is currently a member of the AdCouncil, the Marketing Group of Great Britain, Women in Advertising and Communications London (WACL), and Advertising Women of New York (AWNY). She also serves as a Trustee of Save the Children and the Royal Drawing School. Her career has been characterised by passion, commitment, and an ability to deliver results by harnessing talented teams both among clients and within the agency.
Kerstin Trikalitis, CEO of Out There Media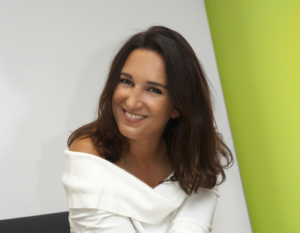 Kerstin co-founded Out There Media (OTM), a leading mobile advertising and data monetisation company that uniquely links mobile operators with advertisers via its proprietary, award-winning technology Mobucks.
The company's platform enables mobile operators to monetise their data, assets and subscriber base and brands & agencies to reach their audiences in a highly targeted manner at scale, with OTM's "microtargeting at scale" methodology – leading to unprecedented levels of consumer engagement. OTM works with Fortune 500 companies such as Unilever, Pepsi, Nestle, L'Oreal, Coca Cola, P&G, etc. The Company is headquartered in Vienna, Austria with operations across the globe.
Kerstin was selected as "Endeavour High Impact Entrepreneur" in 2013 and was recognised as "Top 50 Female Executives in Mobile" by the Mobile Entertainment Forum, one out of 10 "Women who Rock the Marketing Industry" by us and was named among the "Lovely Leading Ladies in Mobile" by Lovely Mobile News.
She is a regular Keynote Speaker at industry conferences globally and has served on the Cannes Lions Jury in "Mobile". Kerstin is the Chair Emeritus of the Board of the Mobile Marketing Association (MMA) EMEA. She has studied at Harvard Business School, Stanford and ESADE and speaks six languages.
Emily Somers, Vice President Marketing and Food Development at McDonald's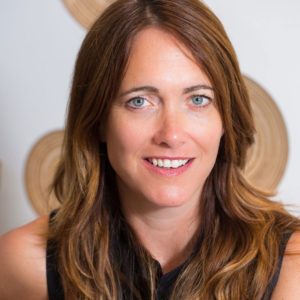 Emily officially joined the McDonald's UK leadership team in September 2015. Prior to that she had a long-standing working relationship with the company.
Before McDonald's, Emily held senior positions at Leo Burnett, the hamburger and fast food restaurant chain's lead strategic and creative agency for over 20 years.
During her time at the agency, Emily led the McDonald's account as the brand experienced a resurgence in trust and awareness, contributing to the company's prolonged growth in the UK.
During her time working with (and for) McDonald's on marketing campaigns, Emily has been behind the winning of countless awards, including McDonald's being named 2017's Brand / Marketer of the Year at the prestigious FAB Awards in London.
Geena Davis, Founder of Geena Davis Institute on Gender in the Media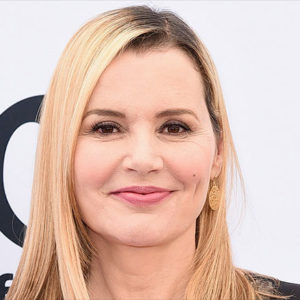 Geena Davis is an Academy-Award winning actor and Founder of Geena Davis Institute on Gender in the Media.
Twelve years ago, Geena was watching TV with her daughter and observed a severe gender disparity in children's media with most of the TV programs being male-dominated.
The Geena Davis Insitute on Gender in the Media, which works with companies like Google and J. Walter Thompson, is the only research-driven organisation collaborating within the media and entertainment industry to expose gender imbalance, identify unconscious bias and creatively remodel content to achieve gender equity. "Kids need to see entertainment where females are valued as much as males" said Geena.
Wendy Clark, CEO of DDB North America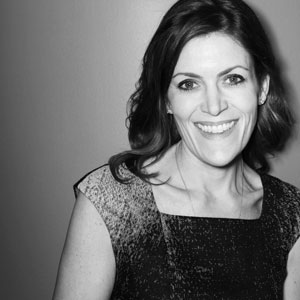 Known as the "Coke star marketer", Clark joined DDB in January 2016 after working client side at Coca-Cola North America, where she led the Sparkling Category Business Unit as well as the Strategic Marketing organization, including Brand Strategy and Innovation; Media Connections, Investments and Assets; Content and Design.
Prior to joining The Coca-Coca Company, Clark was Senior Vice President, Advertising for AT&T, the world's largest telecommunications company, where she was at the helm of the company's most ambitious and aggressive re-branding and advertising campaign in its history.
In 2014, Clark was recognized by New York Women in Communications with the coveted Matrix award. Among other recognitions, in 2011 Fast Company cited Clark as the Brand Refresher on its top ten list of innovative Business Disruptors and the Advertising Women of New York recognized Clark as their 2011 Advertising Woman of the Year.
In 2017 she also served as Jury President of the Cannes Lions Glass Lion Jury. Clark is an advisory board member at IDEO.org; a board director for the Ad Council and American Advertising Federation; and a board member of the Effie Awards.
Babita Baruah, Managing Partner at WPP Global Team Blue (GTB)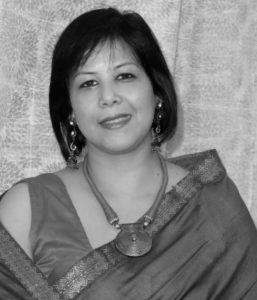 Before joining the WPP family, Baruah worked with JWT for 20 years and was business head of JWT Mumbai until July 2010, when she moved to JWT Delhi.
At JWT, she has worked on brands from Unilever, Godrej, Kotak, Aditya Birla Capital, Kingfisher Airlines, Diageo, Kelloggs, Wills, Bata, Emami, World Gold Council, De Beers, Nestle and Nokia.
Babita Baruah left JWT as senior vice president and managing partner, and is now a Managing Partner of the WPP's Global Team Blue (GTB).
GTB is an agency born to be different, founded to create an entirely new model of collaboration and give marketers access to the breadth of WPP's talent, ideas and tools.
Susan Credle, Global Chief Creative Officer at FCB (Foote, Cone & Belding)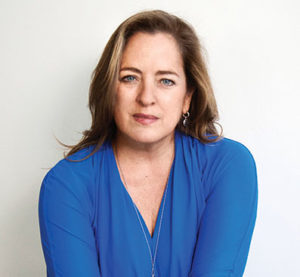 The creative brilliance responsible for making the iconic M&M's "human" and for the legendary Allstate's "Mayhem" campaign once dreamed of a life outside of a suburban neighbourhood in the Carolinas after watching Ridley's Scott's "Share the Fantasy" spot for Chanel.
Parallels are often drawn between the fictional Peggy Olson from Mad Men and Susan Credle, who started out as an intern at BBDO and moved up the ranks to become EVP, Executive Creative Director. In 2009, she moved to Leo Burnett USA, where she was credited with the shop's creative resurgence.
As Global Chief Creative Officer at FCB, Susan furthers Carter Murray's ambition to burnish the agency's creative product and reputation. Susan is one of the industry's leading creatives and an important voice representing women.
Rosie Yakob, Co-Founder of Genius/Steals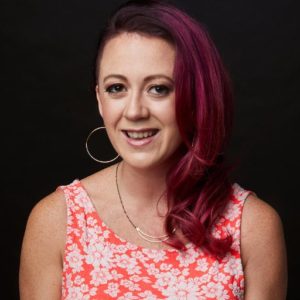 Rosie began her career working with hip hop moguls Jay-Z and Steve Stoute at their entertainment branding company, developing non-traditional ways for brand like Altoids, Target, Wrigley and Samsung to connect with their fans. She joined Cake Group's newly founded New York office in 2009 where she launched Motorola's global social media presence and helped brands like Havaianas, Sears and Oppenheimer navigate the world of social and digital media.
Before co-founding Genius Steals, Rosie was most recently at 360i, an award-winning digital marketing agency, named by Fast Company as one of the world's most innovative companies. There she and her team helped brands like Bravo, Dentyne, NBCU and Oreo navigate the world of social and emerging media from creative ideation through to activation.
This included being the lead strategist on the Cannes Grand Prix and Facebook Best in Show winning Oreo Daily Twist campaign, where she developed the strategy and interagency process necessary to deliver fresh creative content every day for 100 days and to 'win the superbowl' with the blackout tweet that birthed Real Time Marketing.
She believes that brands can create and curate culture, and connect to people in ways that create value for both.
Pum Lefebure, Co-Founder and Chief Creative Officer of Design Army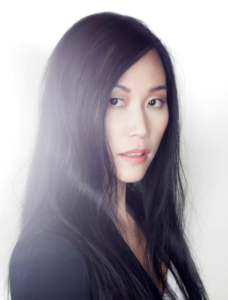 Pum Lefebure is the co-founder and Chief Creative Officer of Design Army in Washington, DC. With an entrepreneurial edge, the Thailand native brings global sensibility to American design.
Through distinctive creative direction, she dreams up high-profile campaigns for clients such as the Academy Awards, Bloomingdale's, The Ritz Carlton and Pepsi.
Her creative brilliance sets the agency apart, driving their reputation as leading industry trendsetters.
From Copenhagen to Beijing, Pum speaks and judges at design competitions internationally. She uses her entrepreneurial voice to represent women in global campaigns, such as H&M's She's A Lady.
Laura Jordan Bambach, Chief Creative Officer and Founder at Mr President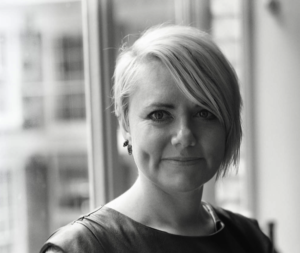 Around four years ago Laura founded Mr President, a small, independent creative agency in London with big ambitions. They create work for the digital age.
A former president of D&AD, Laura has spent her career championing the advancement of women, from co-founding SheSays – a global mentorship and networking group that encourages women to pursue careers in digital marketing and design – to her work with VOWSS at Cannes in 2017.
The best trailblazers, of whatever gender, lead by example, and both Laura, personally, and Mr President, as a company, have always championed diversity and gender equality in the workplace through daily deeds, not just empty words.
Pip Jamieson, CEO and Founder of The Dots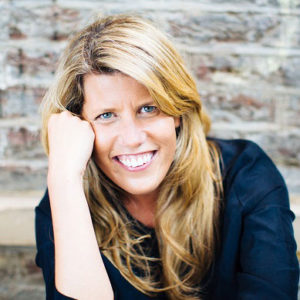 "Nothing great was ever achieved without passion, collaboration, tenacity and a lot of hard work." — Pip Jamieson.
Pip is the Founder of The Dots, best described as 'LinkedIn for the creative industries'. An entrepreneur with a distinctive marmite laugh (you either love it or you hate it) Pip is a native Brit who has spent the last 13 years immersed in the creative industries, including executive roles at MTV Australia and New Zealand.
The Dots launched in the UK late last year and has already attracted the UK's leading companies who have joined the site to promote their brand, attract clients and hire talent – some of which are BBC, Vice, Spotify, TATE, Net-a-Porter, Facebook, Wolff Olins, Pentagram, Universal Music, Twitter, United Visual Artists, AKQA, Condé Nast, Twitter, V&A, W+K, Guardian and many more.
Pip is on a mission to connect a million creatives and freelancers to commercial opportunities by 2018, helping build a stronger, more profitable and diverse creative sector. Pip lives on a houseboat with her husband in Kings Cross, London.
Article by Elena Munoz de Leon, MarComm News.