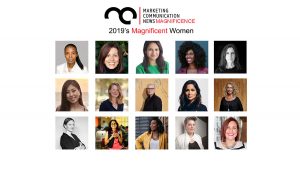 Even though many associate the marketing or advertising industry as a recently female-dominated world, it is important to remember that the workplace continues to be a male focused and dominated field, especially in managerial positions.
With this and International Women's Day in mind, we decided to create a list of 15 of the most marvellous women in marketing to shine a light on the women who may not have received enough credit in 2019. Here are the marvellous women (in no particular order) who have changed the marketing game:
1) Mariangela Silvani, Executive Creative Director, Grey Brazil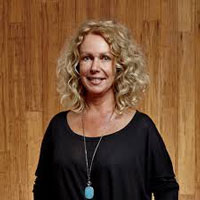 Mariangela is the Executive Board of Directors of Grey Brazil where she acts as a creative director and copywriter.
She has developed campaigns for brands such as Old Spice, Nestlé, Fiat, McDonald's, Calvin Klein, and many others. Mariangela has also received two Lions at the Cannes Film Festival, an El Ojo, a FIAP, and others, including awards in theatre and literature.
2) Ritu Kapur, CEO, Quintillion Media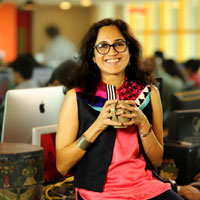 Ritu is an Indian media entrepreneur who co-founded Quintillion Media, which jointly owns BloombergQuint with Bloomberg L.P. She is the co-founder of The Quint, a web-based digital news site and was one of the founding members of Network18 in 1992.
After graduating from A.J.K. Mass Communication Centre in New Dehli, Ritu started directing and writing screenplays, leading her to create "The India Show" and writing for "Bhanwar." Currently, Ritu is a board member of Reuters Institute Of Journalism, Oxford University and an advisory board member of the British Council for their Future News Worldwide partnership program and the World Editor's Forum.
3) Fong Ong, Art Director, whiteGREY Australia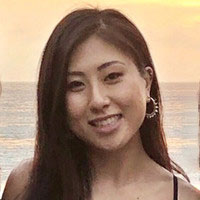 A graduate of Billy Blue College of Design and the recipient of the Creative Thinking award from AWARD School Sydney, Fong has plentiful of experience in design.
Fong has been the Art Director of Y&R ANZ, BMW Dentsu, and IdeaWorks. As the current Art Director of whiteGREY, an Australian "full service creative and digital agency" you can tell that Fong has an eye for art directing.
4) Sabrina Francis, Group Brand Lead, Yonder Media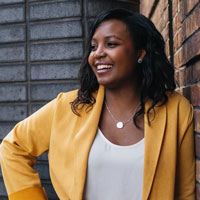 Sabrina is the Group Brand Lead for Yonder Media and has experience as an Account Manager, Digital Strategist, Strategy Director, and Supply Manager. She is steering away from the classic stereotyping that brands use to get a better feel of their demographic.
Instead, Sabrina feels that, "It's our duty to garner insight and perspective from the world around us, not just within the micro climate of marketing." Sabrina's mindset towards marketing exhibits that she is considering the macro and micro aspects of the company, displaying her well-roundedness and critical thinking skills.
5) Victoria Buchanan, Executive Creative Director, Tribal Worldwide London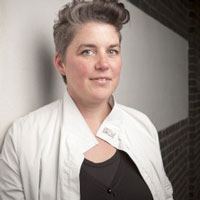 Victoria has been in the marketing realm for over 20 years, with freelance experience in advertising, software development, interactive TV, and interactive art. She has been working at Tribal for 19 years.
Not only is she an accomplished creative, but Victoria is also an advocate for women in the marketing world by helping develop more Creative Directors and leaders. In fact, in 2015, Victoria was a mentor at the 3% Conference and regularly mentors for SheSays.
6) Ade Onilude, Founder and CEO, Women in Marketing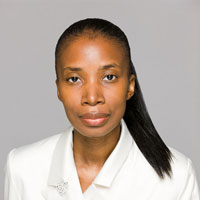 As the founder and chief executive officer of the social enterprise, Women In Marketing, Ade is extremely passionate in challenging the gender norms and fighting for gender equity by attempting to "educate, inspire, connect, recognise and empower female marketers."
Before founding Women In Marketing, Ade was the Chair of CIMCOM, the Chartered Institute of Marketing marketing communication forum, for six years. In 2013, nine years after finding Women In Marketing, Ade was honoured the Power List of Black Women in Europe and World of Difference 100 award by The International Alliance for Women (TIAW) Washington DC for her dedication to women in marketing.
Ade has also worked in regeneration, community policies, and modelling, but has spent the majority of her years in marketing.
7) Ayesha Durante, Head of Marketing, Printing Systems, Hewlett Packard Asia Pacific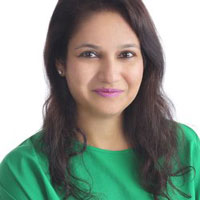 Ayesha is the Head of Marketing for Asia Pacific and Japan at Hewlett Packard Asia Pacific. In 1999, Ayesha left Nestlé India, where she had worked as the Brand Manager for five years, for Singapore.
In Singapore she started working for HP, where she has worked for about 20 years as a Marketing Manager, Director of Marketing, and Head of Marketing. Ayesha is "always working towards creating and activating marketing strategies that drive towards efficient programs that are metric driven and quantifiable and work that drives business results."
8) Bozoma Saint John, CMO, Endeavor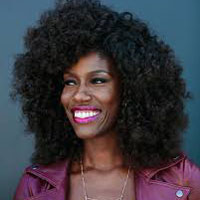 Bozoma is the current chief marketing officer at Endeavor, an American talent agency located in Beverly Hills. She was the former marketing executive at Beats Music, which was later bought by Apple.
She spoke at the 2016 Apple Worldwide Developers Conference, being called by Buzzfeed as the "coolest" person to ever take the stage at an Apple Keynote event. After leaving Apple, Bozoma became the chief brand officer at Uber.
She now resides in Los Angeles with her daughter and has over 40k followers on Twitter (Lin-Manuel Miranda follows her!).
9) Ann Lewnes, CMO, Adobe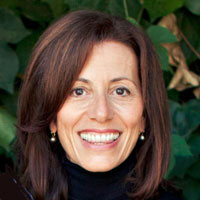 Ann watched too much TV as a kid. This admission and her passion for creativity and media still drive her as Adobe's CMO and are reflected in the company's groundbreaking marketing campaigns.
Creativity is only half the equation, as under Ann's leadership, Adobe's marketing organisation has pioneered the shift to digital — deploying a comprehensive set of digital marketing solutions, establishing an insight-driven culture and setting a template for marketing's strategic impact on business.
Prior to Adobe, Ann spent 20 years building the Intel brand as a VP of Marketing. Ann serves on the boards of Mattel and the Ad Council. She has been named the third most innovative CMO in the world by Business Insider, one of the world's most influential CMOs by Forbes and to the AdWeek 50, an annual celebration of the most indispensable executives across marketing, media and technology.
In 2015, Ad Age named her to The Creativity 50, a list honouring the most creative people of the year. Despite all this, she still watches too much TV.
10) Victoria Peppiatt, Co-Founder and COO, Phrasee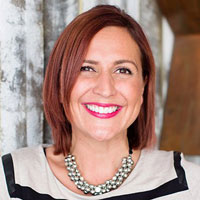 Victoria is Co-founder and COO at Phrasee, a London based AI startup who have raised £1m in seed funding to date. Phrasee uses artificial intelligence to generate email subject lines that sell, and which is proven to outperform human-generated subject lines.
She is a person who gets things done. Vibrant, enthusiastic and often loud, Victoria plans and executes all of the things, be they small or large, that make an exciting, growing business run. Previously, she founded and ran an innovative creative & branding agency, and is an expert in design, usability and Prosecco.
As COO, she is responsible for customer success – and also for making sure the entire team is on task. She's an eternal optimist, and the possessor of the biggest smile in SW London. She holds a BMus in Music & Technology and is the proud mum of two.
11) Jenny Campbell, CMO, Tinder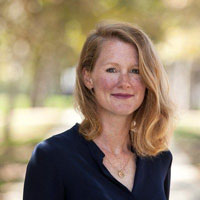 Jenny is the chief marketing officer at Tinder. With more than 20 years of marketing experience, both in house at Nike and in leadership roles at 72andSunny and Wieden + Kennedy, she has a proven track record shaping brand, marketing, and advertising strategies.
Jenny joins Tinder from 72andSunny, where she served as Managing Director, of the Los Angeles office and worked with leading international brands, including: Adidas, Uber, Activision, Starbucks, eBay, UGG and Stubhub among others.
Prior to 72andSunny, Jenny was a Global Brand Director at Nike for various areas including Nike+ Member Services, NikeFuelband and Nike+ Running. She began her career at Wieden+Kennedy, working with Nike, Electronic Arts, Target and Microsoft. Jenny serves on the board of Makers, a feminist media brand telling the stories of trailblazing female leaders and creators.
12) Kinjil Mathur, CMO, Squarespace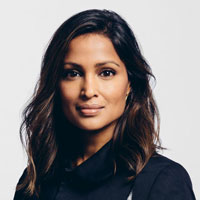 As the Chief Marketing Officer of Squarespace, Kinjil leads the company's world-class marketing and PR teams. Prior to joining Squarespace in 2017, Kinjil served as CMO at Foursquare where she successfully repositioned the company's brand to accelerate growth in both the consumer and enterprise location intelligence businesses.
Kinjil spent the previous decade building technology competencies for retail giants, most notably as Vice President of Digital Marketing for Saks Fifth Avenue. She has been named to Adweek's ranking of the top 20 Tech Savvy CMOs driving innovation and one of Adweek's Young Influentials, along with Forbes' inaugural CMO Next list.
Kinjil holds a bachelor's degree with Honors from the University of Texas at Austin in Management of Information Systems and Finance.
13) Fiona Curran, Creative Partner, Distil Studio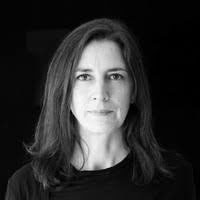 Fiona has worked in design for 23 years. She is now Creative Partner of Distil Studio, a clear-thinking agency on a mission to filter out unnecessary fluff from branding, packaging and visual communication. She likes to keep things diverse. From Mercedes F1 to Smoked Salmon brands, handmade chocolate packaging to film memorabilia identities, ideas run through everything Fiona creates.
A former Design Director of Williams Murray Hamm, her creative challenges have been incredibly varied. She has designed everything from Royal Mail stamps, limited edition bottles for Absolut, 'Recipease' for Jamie Oliver, sound-activated beer fonts for Heineken and peephole packaging for Coco de Mer.
Fiona has won many design awards including D&AD, New York Festivals, Clio, Cannes Lions and The FAB Awards.
14) Katrin Oeding, CEO, Studio Oeding GmbH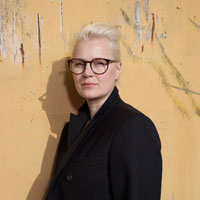 The designer Katrin Oeding has received multiple awards and is an appointed jury member of some of the largest creative festivals in the world.
She is the founder and managing director of the international design agency Studio Oeding in Hamburg. After working as an Art Director and Creative Director at the renowned Hamburg agencies Jung von Matt, Philipp und Keuntje and Kolle Rebbe, the qualified Communications Designer established the agency KOREFE (Kolle Rebbe Form und Entwicklung) with Stefan Kolle in 2006.
Katrin Oeding has handled many international brands like Audi, Sixt, René Lezard, Lamborghini and Telekom. Since establishing her international design agency Studio Oeding in 2011, she has been developing designs and strategies for brands, products and companies as well as innovative solutions for clients like Nivea, Base, Edited, Closed, Blume 2000 and Mercedes.
Katrin Oeding is a designer with gasoline running through her veins, so it makes sense that she is also the co-founder of the motorbike brand Ehinger Kraftrad and the founder of the motorbike-sprint-marketing Essenza – The Essence of Motorcycles.
15) Melissa Ditson, Executive Creative Director, 360i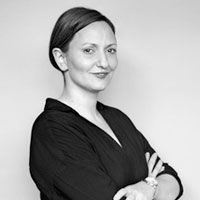 Melissa is the Executive Creative Director of 360i Europe, leading creative projects for companies such as Burger King, Enterprise, Honda, IKEA, Lidl, Norwegian, and Sony.
She's initiated award-winning campaigns to raise recognition about girls education for Michelle Obama's Let Girls Learn, worked on US-wide music platforms for American Express with Jay Z, Budweiser, and more, is the co-founder of Createmates, and has re-explored brand experiences online for GE, P&G, and (RED).
Additionally, her work has been recognised by Clios, D&AD, One Show, The Webby Awards, The Shortys– picking up several awards, thus gaining her much recognition in the marketing realm.
Article by Ariel Wei, MarComm News