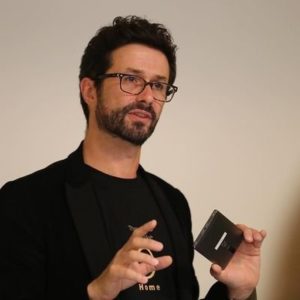 MarComm's Star Parade is a series where we shine the spotlight on some of the global stars from the Marketing and Communications industry, and Simon Gosling is someone who has been making waves in the digital marketing space for a while now.
Futurist with Unruly, Simon makes predictions about future marketing trends based on the most current technology and emotional intelligence. With 25 years experience in the advertising industry, he is one of the leading authorities in VR, VFX and CGI Animation.
But don't take our word for it! We'll let Simon do the talking for himself…
Q) Give us a brief insight into your career so far?
A) I joined News Corp-owned company Unruly as Futurist a year ago. An unusual job title, which is becoming more common, a Futurist is someone who makes predictions based on current trends.
So, with the growth of IoT, Data Usage and AI, I lead the design, build and storytelling of Unruly's Home of the Future – a 2,000 sq.ft-connected, AI-driven and voice-activated Home inside our Whitechapel HQ.
Since its launch last May, it has given 2,000+ Marketers a synapse-tingling taste of how advertising may work in the connected home; the most powerful canvas for advertising we've ever seen.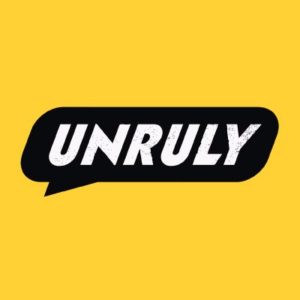 I guess in many respects, I've always been a Futurist throughout my 26-year career, which started in 1991 post-producing music videos and TV shows at Molinare. That was followed by my work as VFX and CGI Animation Supervisor for hundreds of TV commercials throughout the mid-90s and early Noughties. I then became an executive producer with The Moving Picture Company and Framestore, and moved into Digital, VR & AR projects as Global CEO of Happy Finish, which also saw me lead the build of a global company, with studios in China, India, UK and the US.
I've always positioned myself where the latest developments in tech, storytelling and marketing were happening in order to enable brands to share stories with consumers on the newest, most compelling platforms.
Nowadays, in addition to showing guests around Unruly's Home, I'm invited by brands and global media events – such as TED, Cannes Lions and D&AD – to give keynote presentations, hold workshops and take part in panel discussions looking at the Future of Advertising.
Data, combined with creativity, is the place to be right now. Working with Unruly, to create the Future Home, positions me there perfectly.
Q) What according to you is the strongest tool in your skill set?
A) I would say communication. After my first keynote presentation at Cannes Lions 1997, I realised I enjoy developing a geek-like level of interest in certain topics, then sharing what I know in a (hopefully) fun, informative, entertaining, educational way to audiences around the world.
Q) What is your favourite piece of work that you have created?
A) It has to be Home. It stretched me more than anything I've ever done before. It required me to employ every skillset I've ever developed, showed up my faults and weaknesses and forced me to develop new strengths and ways of being… and I'm still learning.
I'm so thankful to Unruly, particularly to CEO and co-founder Sarah Wood, for having such belief and trust in me and for giving me the freedom to paint the canvas in my own unique way. They never once micro-managed, doubted or suffocated me. I'm not sure I'd have been able to place that much trust in a single person, with such a massive project, and that's why I feel blessed to learn from her every single day.
Q) What is your favourite piece of work you wish you had done?
A) Jonathan Glazer's 'Guinness – Surfer' TVC. Everything about it is perfect. It broke the mould and stands the test of time.
Q) How would you summarise the industry as it is today?
A) Understanding that to create authentic work that resonates with people, moves them and makes cultural change for the better the industry needs to learn how to combine data-driven insights and human creativity.
Q) What would you change about the industry, if you could?
A) I think the industry already has its healthy share of change and disruption, which is great! What I will say, though, is in light of recent events, it would be great to see to see a fairer, more diverse and respectful culture thrive not just in the entertainment and media industries, but all industries.
Q) Who (if anyone) has been the greatest influence in your career?
A) Margarita Iamele, my brilliant wife and best friend since we first met in July '86, both aged 17. She was a fashion student and I was a drummer in a band. So much has changed in the past 26 years since I started work in this industry. I've had to adapt, duck, dive, bob and weave to survive and grow. Margarita, with her gentle kindness, smart mind, great instincts, loving heart and undying support, has, thankfully, been my one true constant, throughout. My rock!
Q) Tell us something that people wouldn't necessarily know about you?
A) I'm a twin! No… not Ryan Gosling, though the resemblance is uncanny. I have a lovely sister, Samantha, who is 10 minutes older than me.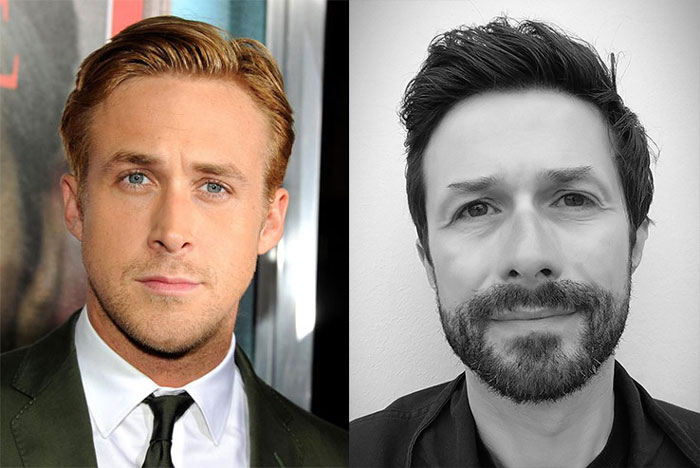 Q) Where would you ideally like to be in your career in the next five years?
A) On a Greek island, with Margarita, asking my Alexa Smart Glasses how to fix the sail on our little blue sailboat.