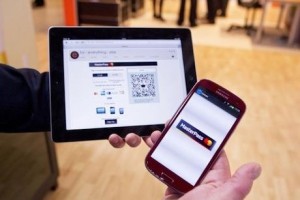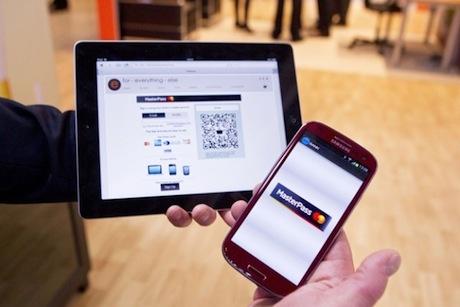 Mastercard has announced the UK rollout of its digital wallet service dubbed MasterPass, with retailers including Argos, Boots, House of Fraser and The Hut Group, as well as credit card provider MBNA, confirmed as launch partners.
MasterPass lets users upload their payment and loyalty card details to a compatible digital wallet, which can be used on a mobile device in-store or via an online store on their desktop  to make either a payment or redeem loyalty points.
The service is designed to improve the efficiency of payments in bricks and mortar outlets, as well as reduce "basket abandonment" rates on e-commerce sites by automatically providing users' payment details when they press the MasterPass button.
Users are then asked to authenticate the transaction by using their registered password.
MasterPass' checkout service will also work with mobile wallets using NFC or QR code technology to let users pay via their mobile phones in-store, according to Mastercard.
Marion King, Mastercard president for UK and Ireland, says MasterPass' connected wallet service can also be easily integrated into retailers' existing online payment systems, letting them accept payments via the service.
MasterPass also lets retailers integrate their existing loyalty programmes so they can be accessed via their service.
The announcement comes just weeks after EE, the UK's largest mobile operator, announced the relaunch of its mobile wallet offering Cash on Tap. Mastercard is also a payments partner with this offering.
Rival Visa also has its own mobile wallet, while Barclays has its Pingit mobile payment service.
The Mastercard announcement also comes shortly after Marketing Week revealed the ambitions of Weve, a joint venture company between the UK's three largest operators, to introduce a mobile loyalty app that will give users a single point of access to their various store cards on their phones, according to Weve's marketing director Tony Moretta.