For the launch of McDonald's Sweden's new fried chicken burger, a homage streetfood culture, the restaurant chain transformed DOOH billboards into digital food trucks to let people try their new offering.
To further celebrate street food culture as part of the launch of their new Crafted Chicken burger, McDonald's Sweden converted DOOH billboards into digital food trucks to allow the public to try the novelty free of charge for 24 hours. The digital food trucks were available in two locations near physical McDonald's restaurant. To order food from the food truck, guests scanned a QR code which triggered a chef in the digital food truck to prepare a coupon for the restaurant chain's new burger which was sent directly to the McDonald's app. The visitors would then complete the order in the app and pick up their food in the nearby McDonald's restaurant.
"Our new burger is inspired by the rustic and tasty street food culture, both in terms of how it is prepared and seasoned. Therefore, it felt fun to really go all in and create a food truck as well, but in a modern and digital way" says Staffan Ekstam, marketing director of McDonald's Sweden.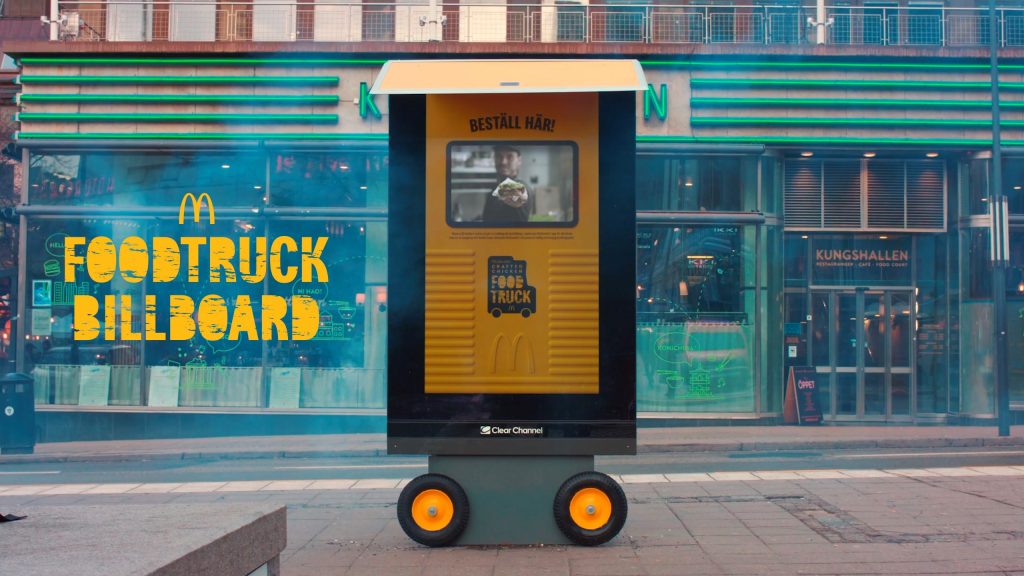 Source: NORD DDB