Did you know that over half of Dutch people suffer from stress? Even in the famously laid-back and liberal Netherlands, stress is evidently a problem. To help tackle this problem, Menzis Health Insurance is showing how dogs can play a role in reducing stress in humans through a unique initiative called 'Dogs Against Stress', created by their lead agency DDB & Tribal Amsterdam.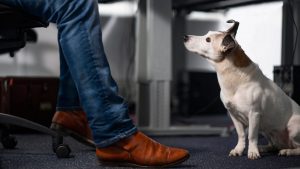 The campaign is based on research conducted both independently and by Menzis, showing that indeed over 50% of all Dutch people experience stress-related symptoms – for which Menzis Health Insurance offers different solutions. However, many studies – including one by Harvard Medical School, show that interacting with dogs has many health benefits and a stress-reducing effect.
But the problem is this: how can people who do not own a dog themselves – because they can't or don't want to – to be around a dog regularly anyway? And especially at work, where much of the stress originates from?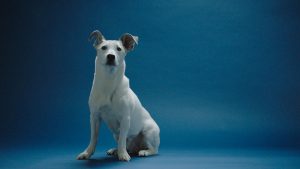 The answer is 'Dogs Against Stress' – a collaboration between companies and animal shelters. Employees are activated to take part and adopt a 'company dog'. A shelter dog, adopted full-time by one employee, and taken to their place of work every day to provide companionship to all employees.
Each dog in the programme is saved from a lonely life in the shelter – and all employees at the companies involved have the chance to be more relaxed, have fun, and see their stress levels go down. A win-win situation for humans and animals, alike.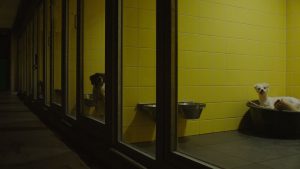 People can discover more about stress at Menzis Health Insurance SamenGezond: an online environment that encourages people – even if they are not insured at Menzis Health Insurance – to make healthier choices in life. At this website, people can download a toolkit to convince their employers and colleagues of the benefits of bringing in a company dog. The toolkit includes a questionnaire and an application form. The dogs are specially selected by the shelters to have a character that is a good fit for a company with multiple employees.
The 'Dogs Against Stress' campaign includes an online documentary and a radio campaign, as well as online bannering.
Source: DDB & Tribal Amsterdam