METRO conducted the "International Own Business Study" in 10 countries with 10,000 participants in order to gain insights into how to further support independent businesses. The study also showed that women take a strong interest in entrepreneurship, with 45% dreaming of starting their own business. However, only 12% said it was 'very likely' that they would ever turn their dream into a reality. The main reason? "Insufficient financial support", stated by 49% of women.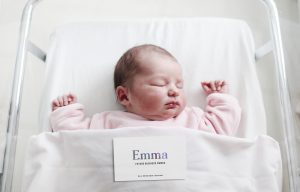 In response to these findings, METRO took the initiative of kick-starting the careers of young women, with the "Own Business Girls" campaign conceived by Serviceplan launched on International Women's Day in March 2018.
METRO used the facts uncovered through the "International Own Business Study" to show the world that women are more than fit to run their own business. They are born for it. The idea: Own Business Girls – the world's youngest entrepreneurs.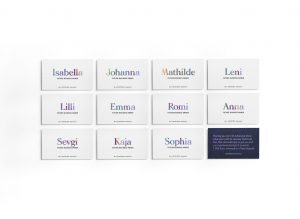 On International Women's Day 2018, METRO equipped every female baby born in Dusseldorf, the hometown of METRO Cash & Carry, with a very special business card worth 2,000 EURO invested in a fixed-term deposit. Enough start-up capital to go on a first business adventure once the girls turn 18.
By addressing local, national and international press via different channels Serviceplan and METRO together with the communication and PR agency Achtung! created high awareness for the topic and the study itself.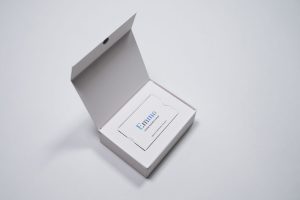 Gisele Musa, Global Director Branding & Activation, METRO commented: "We are committed to our brand purpose to champion independent business in every possible way: And the 'Own Business Girls' is a strong proof point of this, using its reach and powerful message to not only bring awareness to female business ownership, but to actively support. One of the biggest success of the campaign is that we could involve internal and external people, and most importantly that all parents of the 'Own Business Girls', were ready to take our invitation to join this initiative."
Alexander Schill, Chief Creative Officer, Serviceplan Group commented: "At Serviceplan we believe in equality, and we were thrilled that METRO liked the concept of creating young female entrepreneurs with the 'Own Business Girls' campaign launched fittingly on International Women's Day."
Source: Serviceplan