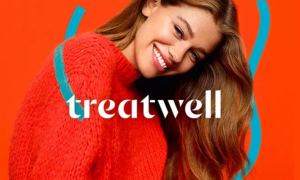 Mindshare has been appointed as Treatwell's group media partner across all markets, following a competitive pitch. The win comes less than a year after Grow@Mindshare was appointed to handle Treatwell's largest ever TV and VoD campaign in the UK in May 2018.
The pitch was called by Treatwell in January, as the brand looked to consolidate both AV and Out-of-Home (OOH) media buying. As a result of the win, Grow@Mindshare – Mindshare UK's specialist start-up division – will take on the challenge of developing the OOH and AV strategy with Treatwell.
The expanded remit across all markets will see Mindshare provide extended media strategy support, as it prepares to activate a new and ambitious growth plan for the start-up and develop new strategies to deliver disruptive media ideas aligned to the brand.
Antony Lea, Director of Regional Growth, Treatwell, commented: "We are excited to work with Grow@Mindshare in an expanded capacity to deliver strategic campaigns across markets where we see the opportunity to accelerate growth through ATL. This will help us to expand our reach and educate more customers that booking hair and beauty online is the better option for customers and salons."  
Jo Lyall, Managing Director, Mindshare, said: "The ability to unlock rapid growth for disruptive businesses has always been at the heart of Grow@Mindshare's proposition. It's incredibly rewarding to have Treatwell not only recognise this, but expand the scope of our brief so we can help deliver on this goal for them across all their markets. We look forward to what I'm sure will be an exciting partnership ahead."
Source: Mindshare