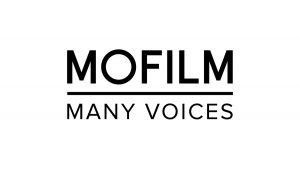 MOFILM, the people-powered content company, has launched 'Many Voices', an initiative that asks filmmakers to pitch film ideas centred around an important theme or issue that matters to people around the world, with the first topic focused on women.
Launching March 8th, on International Women's Day, the first brief asks filmmakers to submit ideas for a 3-minute film answering the que stion: 'What does the year of women mean to you?'. Film ideas can be any genre or style and the brief is open to a global community, celebrating different insights and perspectives at a local level. The initiative is launching in recognition of brands' increasingly seeking to meaningfully connect with diverse audiences and to give a voice to stories that are waiting to be told.
Filmmakers can submit via here from 8th March until 29th March. Three submissions will then be chosen from different territories across the world to be made into full films and released before the summer.
Trak Ellis-Hill, Executive Creative Director, MOFILM added "Now more than ever, we must represent and celebrate our differences in the stories we tell and the content we make: people are seeking truth, to be represented and have their voices heard. That's why MOFILM has created 'Many Voices', because we believe there's rarely one answer to any issue, that many voices are better than one, and that in diverse thinking and local insights comes a better understanding of what's happening in the world."
Filmmakers can go to Mofilm.co.uk to see the full brief and find out how to upload their pitch film.
Source: MOFILM