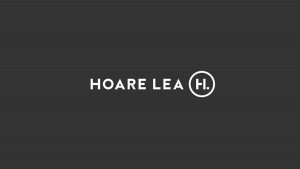 Award-winning engineering consultancy Hoare Lea has begun 2018 with a bang by launching a vibrant new branding. The firm worked in collaboration with leading brand, creative, and digital agency Mr B & Friends to evolve its new identity. Featuring a bold new marque and contemporary design style, the brand grew from newly defined values and vision. It's this grounding in an authentic internal culture that's ensured Hoare Lea's new identity has rung true with both its people and clients, and showcases exactly what the firm offers to the world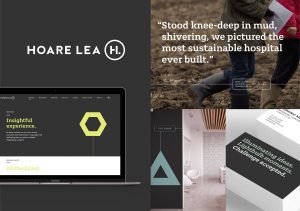 With a turnover of approximately £80 million, more than 800 employees, and 62 partners, Hoare Lea has worked on high-profile projects across the world, including: Heathrow Airport's new terminal 2A, the Royal Birmingham Conservatoire, Oxford Westgate shopping centre, the redeveloped Chelsea Barracks, and Hazza Bin Zayed Stadium in Abu Dhabi.
Adam Partridge, Strategy and Planning Director at Mr B & Friends, adds: "From our earliest meetings with Hoare Lea we felt a clear sense of the dedication its people display towards their firm and their clients. This led to the development of a brand position rooted in the firm's ethos of commitment and expertise, and the grounding of an identity built on close relationships."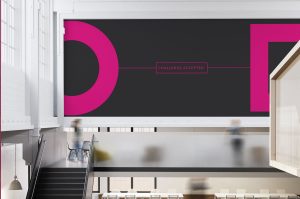 The rebrand was also about looking to the future – and was influenced by a desire to counter a common misconception: that engineering is a formal industry only suited the most technically minded. With its accessible new brand and inspiring phrases such as 'engineers of human experiences', Hoare Lea aims to engage a diverse pool of talented youngsters who otherwise might not consider entering the industry. In this respect, such an invigorated new identity is well timed: engineering will be in the spotlight throughout 2018 thanks to the 'Year of Engineering' – a government campaign to inspire the next generation.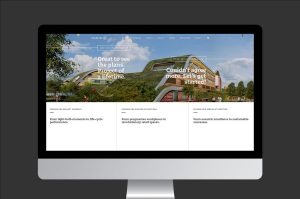 Ian Durbin, Partner at Hoare Lea, adds: "Our brand journey was even more powerful than I had dared hope. It was a rallying call for our people to unite under, and has sparked an enthusiasm that's already becoming infectious. This new identity is rooted in our confident, positive, can-do attitude – the one that's always been at the heart of our firm, as anyone who works with us knows. A few weeks after launch, we can already feel the effects of this transformation. But it's just the start – we'll be working hard during the next few years to build on this positive change we've made."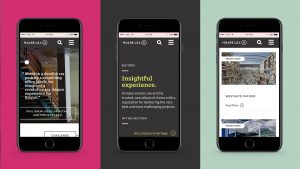 Kate Gorringe, Creative Director at Mr B & Friends, explains: "The new brand features a simple, modern marque, a fresh colour palette and clear, distinct project images. The website is designed to streamline content tailored to how users search – displaying relevant project stories, news, and insights in an intuitive, magazine-style format. The overall effect is one that illustrates the brilliance of the firm's people and projects in an attractive and accessible manner."
Source: Mr B & Friends