Tesco, one of the world's leading supermarkets, is launching a major test of its food Safety Bags that could lead to their introduction in stores around the world, following a push in China to help consumers eat pesticide-free fruit and vegetables.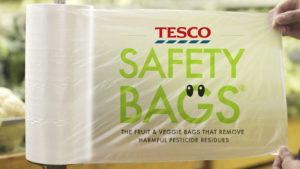 Tesco Safety Bags, introduced recently in China, are fruit and vegetable bags that use new technology to remove harmful pesticide residues.
Cheil WW Hong Kong turned to science to create the bags for Tesco in China. The retailer was prompted to help consumers concerned about food safety following a series of well-documented scandals in the country; one Greenpeace study found that up to 90% of all fruits and vegetables sold in supermarkets contained harmful pesticide residues.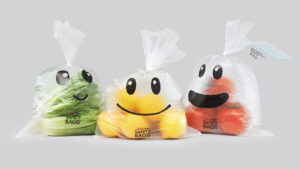 Safety Bags use photocatalysis, a process that breaks down compounds using the power of light, and is proven to destroy toxic chemicals, including even pesticides.
The bags feature a safe, inner-coating that absorbs light to trigger the action of breaking down toxic elements found in fruits and vegetables, before dispersing them naturally into the air.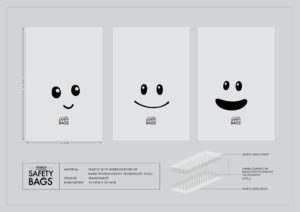 Shoppers simply need to place their fruit and vegetables inside the bag and expose it to light for three hours to allow the process to work fully. Consumers can then rinse their fruit and vegetables and eat them without concern.
The technology behind Safety Bags is FDA-approved and following the completion of its testing, Tesco hopes to roll the bags out globally in 2018.
Jay Jeong, General Manager at Cheil WW Hong Kong, said: "Thankfully, Tesco saw a need to make a difference. As one of the world's leading supermarkets, this was an opportunity to think like a leading brand, act like a leading brand and lead by example."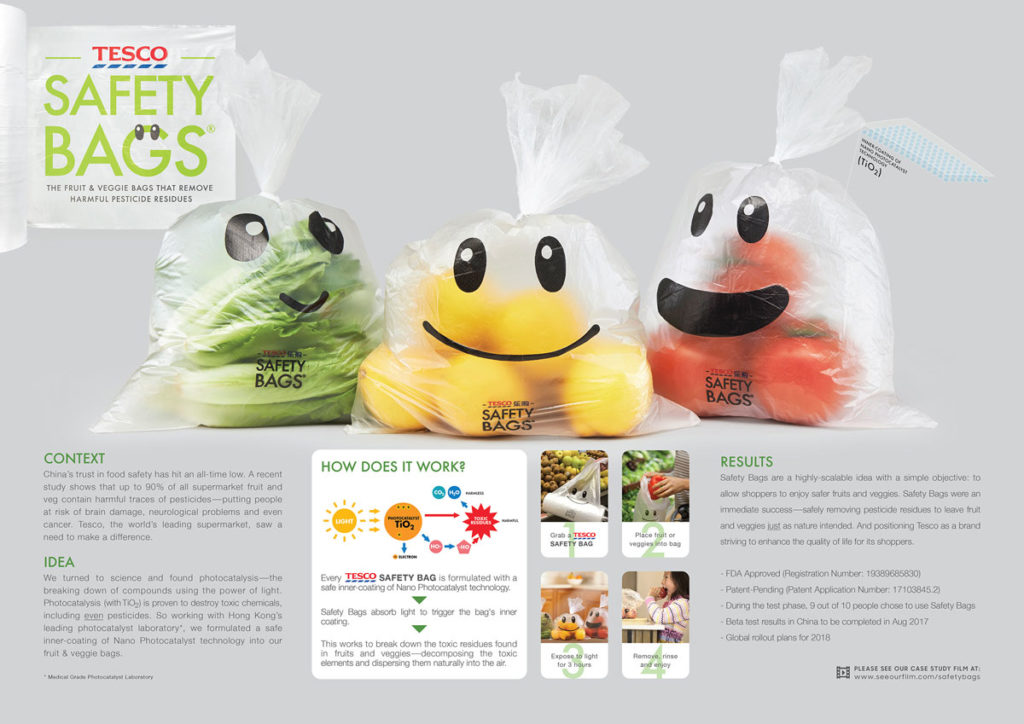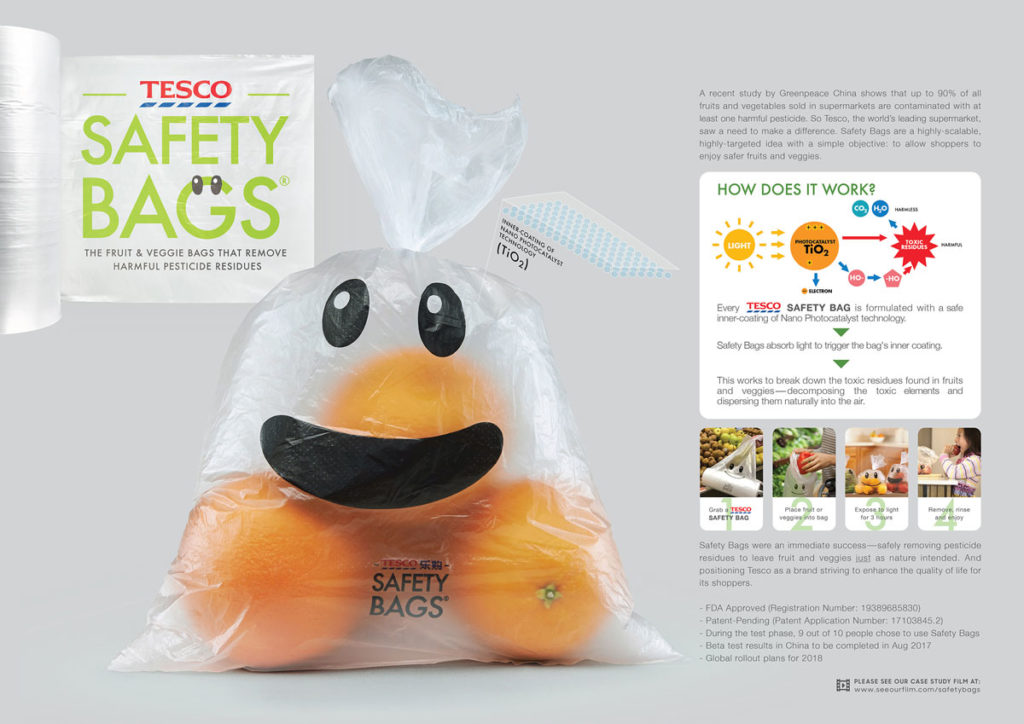 Source: Cheil Worldwide