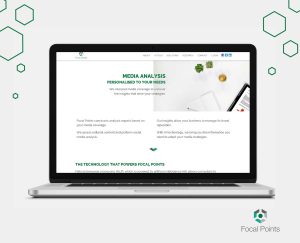 Although we live in the age of information, having too much information – and not being able to make sense of it – can be overwhelming. For companies that receive large amounts of media coverage every month, analysing this information can provide them with valuable insights that can shape their business strategies.
Focal Points has entered the media analysis industry with a fresh perspective, offering fully customisable solutions to suit each client's unique set of reporting requirements. Using artificial intelligence (AI) coupled with human understanding, Focal Points offers its clients rapid analysis of their media coverage.
Anja Cavanagh, team leader at Focal Points, says that media analysis is a vital tool for businesses that want actionable insights into their coverage.
"In today's world, data is being generated faster than anyone can analyse it. This makes keeping track of your business's media coverage extremely difficult," she says. "AI-assisted media analysis serves as a fundamental solution to this problem."
Media analysis offers answers to the question: 'Why?' Knowing these answers gives you the chance to see what is working – and what isn't – and replicate your success.
Through encouraging the co-creation of reports with clients, Focal Points ensures that the insights and reporting that they deliver are relevant and align with each client's unique requirements.
"What sets us apart is the fact that we don't offer cookie-cutter solutions," Cavanagh says. "We can tailor our solutions to meet our clients' every need, giving them analysis and insights they can actually use."
Source: Focal Points