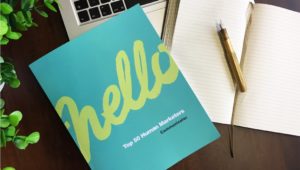 Meet the top 50 marketers who foster a human-first approach to marketing. A new report analyses marketers who adopt the 'think human' strategy to emotionally connect with their customers.
The research, conducted by Communicator agency, ranked marketers on ten different criteria including trust, creative risk taking, empathy and emotional intelligence, and humour.
To establish the Top 50 for the report, the agency also conducted consumer research with over 1,000 UK respondents, to help compare its findings and discover which of the individual qualities consumers consider most important in marketing communications. 'Trust' was the number one quality that consumers were found to value with regard to marketing communications.
Those that made the list include vocal marketers such as Keith Weed at Unilever, Dan Brooke at C4, Sara Bennison at Nationwide and Linda Boff at GE, as well as more disruptive marketers including Jonathan Mildenhall at Airbnb, Alex Weller at Patagonia and Bailey Kursar at Monzo.
Communicator also looked at media coverage of the marketers, industry awards and league table, media and social media contributions and conducted interviews with industry experts about the marketers and their contributions to the 'human' aspects of marketing.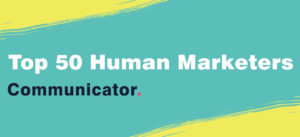 Richard Southon, managing director at Communicator, said: "From Atom Bank to Lego, the marketers who have made the Top 50 Human Marketers list go far beyond selling a simple product or even a lifestyle. Instead, they build marketing strategies that help brands make emotional, human connections with their customers and foster communities. While there is no set formula for businesses to THINK HUMAN, being honest, putting consumers first and not getting distracted by technology is key."
In addition to identifying the Top 50 Human Marketers, the report analyses common themes amongst the marketer's work to outline how brands can put humans at the heart of their marketing activation. These include tactics to improve trust in a post-truth era, creating meaningful communities and engaging with the more conscious consumer. The report also highlighted four key human factors that impact consumers: Being Empathetic, Being Confident, Being Responsive, Being Surprising.
Alex Weller, European Marketing Director at Patagonia, added: "Brands have a responsibility as an anchor of trust to do good and make a difference. As guardians of the brand, marketers can help make this happen. They must understand the totality of their position in the market and put an emphasis on honesty and transparency throughout the business. Properly participating in real communities, and being honest about your path as a brand is key to communicating like a human, with humans."
You can find out who made the Top 50 Human Marketers list and download the full report here.
Source: Communicator