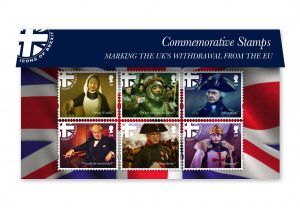 A series of six stamps commissioned to mark the UK's exit from the EU have been leaked ahead of their official release.
Created by award-winning London-based creative agency isobel, the six first and second class stamps capture six Brexit 'icons' – presented as famous historical figures complete with a relevant line of copy.
It's a bold approach – but will they get the nation's stamp of approval?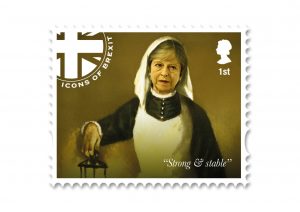 Theresa May is presented as the lady with the lamp – the UK's first woman of nursing Florence Nightingale. Post Brexit, will the PM be nursing a bruised ego as she potentially steps out of the lamplight?
Boris Johnson has adopted a rotund Churchillian guise – cigar in hand, slumped in a chair whilst John Berkow, leader of the house has donned a protective suit of armour for his photoshoot as Henry V with the line "Once more unto the lobbies!"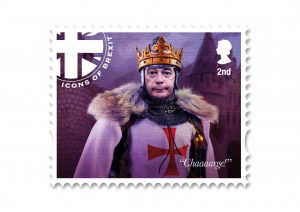 Nigel Farage (rumoured to be disgruntled with his 2nd Class billing) is shown as Richard the Lionheart while Jacob Rees-Mogg and Jean-Claude Juncker are Nelson and Napolean respectively.
The government and the House have declined to comment however a spokesperson for isobel says: "It was a challenging campaign and logistically difficult as we struggled to diarise the various photoshoots. We have been working towards a very specific deadline that has now been pushed back. We are confident that the leak has not come from isobel."
Source: isobel