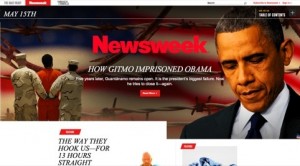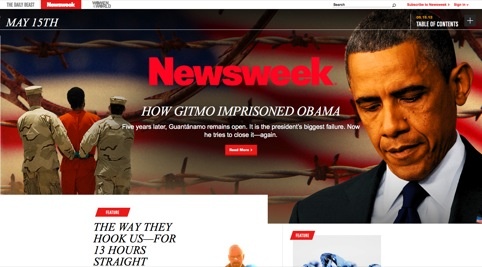 Consultancy Huge has created the new online home for American weekly news magazine Newsweek, which ceased its print publication at the end of last year and merged with online publication The Daily Beast.
Huge was appointed to the work last November and, according to associate creative director Megan Man, was asked to define 'what should the all-digital future of Newsweek look like?'.
The new Newsweek site is based around long-form journalism with a weekly publishing schedule and is in contrast to the continual publishing schedules of most other news websites.
Man says, 'The weekly format is such an integral part of the Newsweek brand. Instead of creating yet another daily news site we wanted to use this format to our advantage.'
Every Wednesday, three-to-five feature stories from Newsweek's tablet edition (called Newsweek Global) will go live on the Newsweek website, alongside other content such as images from social media platforms like Instagram.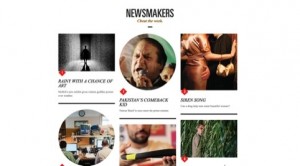 Man says, 'The design curates the most important events of the week and makes sense of them through insightful opinion pieces.'
Long-form articles can feature content such as large-format photos and video, as well as embedded related content and links to social media.
Huge has developed what it terms a 'robust' article template that can be scaled up or down depending on the story, and host a variety of content.
Man says, 'Long-form articles are what Newsweek is best known for and what Newsweek readers love, however, this isn't a format typically found in digital.
'We wanted to recreate the immersive reading experience found in the magazine but do so in a way that only digital can deliver.'
The new Newsweek site launches in beta this month, with more features set to roll out as it is developed.