NICE, a leading provider of enterprise software solutions, has unveiled a new campaign with celebrity chef, Gordon Ramsay which includes a video of various people pretending to be the world famous chef, reinforcing NICE's message 'Don't Compromise' – encouraging business not to compromise on the customer experience.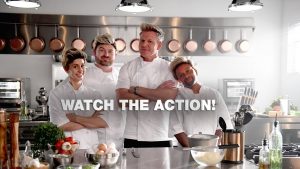 "Gordon Ramsay is the living definition of excellence and no compromise and like NICE, he constantly innovates, moves fast, and creates a unique customer experience," said NICE in their release.
CXone is the only cloud customer experience designed expressly for the cloud, making it easier for businesses to adapt quickly to changing customer needs. NICE also provides customer experience and employee engagement technology for over 25,000 organisations in more than 150 countries, including over 85 of the Fortune 100 companies.
Source: NICE