Innovative advertising platform

OfferMoments, has enhanced its management team with the appointment of several new directors to its board after receiving a significant wave of investment.
As part of its future growth plans, which will see the company launching an innovative new Out-Of-Home (OOH) advertising product, OfferMoments has greatly expanded its board members to lead on its strategy.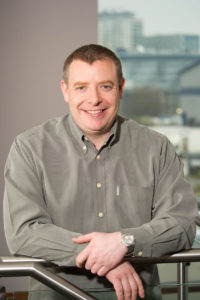 The board will be chaired by venture capitalist, Michael Edelson, who has been a director of Manchester United since 1982 and led OfferMoments' investment.
The move has also seen the appointment of Garry Partington as CEO of the business. Garry is also chairman and co-founder of leading mobile technology group, Apadmi. He will oversee the day-to-day operations of the business and will work with the team to grow the business and continue the rollout of its innovative advertising platform.
Additional investors, Paul Althasen, a mobile industry veteran, and Howard Simms, CEO of Apadmi Ventures, the investment arm of Apadmi, will also sit on the board as non-executive directors to help the management team with the direction of the business.
Founders of OfferMoments, Shahzad Mughal and Abdul Alim, will remain on the management team as chief technology officer and chief marketing officer, respectively.
Details of OfferMoments' new product are being kept under wraps until its expected launch in October 2017, but developers are promising that it will disrupt the growing £1billion outdoor advertising market.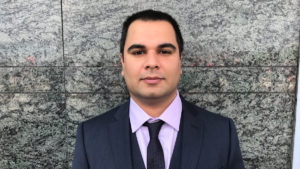 Shahzad Mughal, chief technology officer at OfferMoments, said: "As founders of the company, we're pleased to announce Garry Partington as the new CEO of OfferMoments. Whilst working with Apadmi, and due to Garry's involvement in shaping the future of the OfferMoments, we quickly recognised that we needed someone to provide the next level of leadership to drive our vision forward and help us realise the commercialisation of the platform. We saw those qualities in Garry, hence his appointment."
Garry Partington, new chief executive officer at OfferMoments, said: "OfferMoments has got an exciting future ahead, particularly as our innovative new out of home advertising service is almost ready to be revealed. As the business continues to grow, we now have a strong management team with expansive business experience to help lead the way to success. Michael Edelson and Paul Althasen will really help to strengthen our offering and place within the advertising sector. They bring with them decades of invaluable business expertise, particularly when it comes to rapidly expanding companies, so we are confident they can help us successfully launch our product to market and transform the face of advertising as we know it."
Source: OfferMoments