Titan Raga in collaboration with fashion designer Masaba Gupta has launched a new line of watches which reflects both Raga's legacy of creating stunning time pieces and Masaba's quirky approach to design. Each watch has been created keeping in mind the sensibilities of the young Indian woman.
Conceptualised by Ogilvy Bangalore, the film is fun, playful and embraces the flamboyant use of traditional motifs. And for this very reason, we created an advertising campaign which reflects this essence of the collection. '#TickTalk' is a conversation about tradition, design, quirks and time with Masaba Gupta. In the film you can see how her vision for this collection comes to life, watch by watch. Inspiration to the creation.
Since the watches are so distinct and unique to this collection, they are at the core of the communication. But as always, the campaign also presents a point of view that resonates with Titan Raga and women in their 20s'.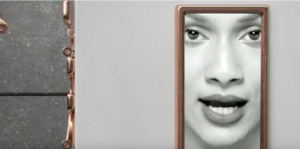 Mahesh Gharat, Chief Creative Officer at Ogilvy Bangalore said: "It's for the first time that Titan Raga has collaborated with fashion Designer Masaba to launch a collection of this kind. It's quirky, young and playful. We wanted the communication to reflect that same essence. And appeal to women in their 20s. The film showcases the watches in their true glory and the narrative complements the philosophy behind the collection. Right from the concept stage to the final output, this film is the perfect example of how the team at Ogilvy worked in tandem with Vijay and Dharam of Hungry Films, to create this world of imagination and wonder."
S. Ravi Kant, Chief Executive Office, Watches & Accessories Division, Titan Company Limited said: "We have associated with Masaba Gupta, a leading designer known for her striking motifs and bold designs that resonate with the 'Young Woman' of today. This partnership has resulted in unique and differentiated designs; each timepiece has a unique story to tell. This Limited Edition Collection blends the Feminity and Romance of Raga with the Tribal and Pop Art signature look of Masaba. The Titan Raga-Masaba Collection is a testament to the Raga brand which has elegantly and fashionably evolved over the years to suit every woman and every occasion."
Source: Pitch Magazine India