Ogilvy Paris have marked the long awaited arrival of all ten seasons of Friends on Netflix with the release of a nostalgic preroll campaign that responds dynamically to videos watched on YouTube.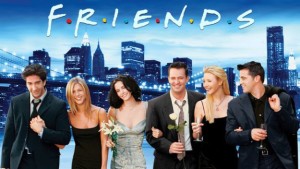 This saw the agency tag thousands of the most searched for videos on the sharing platform to remind people that no matter what they are searching for there is something in Friends related to it.
Netflix subscribers can now binge watch all 80 plus hours of Friends material stretching across 236 episodes and ten seasons.
The Friendly Preroll campaign was produced by Fighting Fish with Google as media agency.