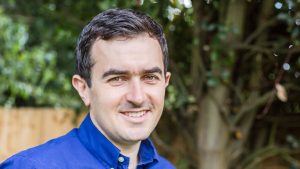 Predictive data science business, Outra, has appointed Stewart Holt to the role of Business Development Director, in its continued drive to meet its ambitious expansion plans for 2019/20.
Holt will work alongside Outra's existing business development team and will be responsible for driving the organisation's planned and structured growth, particularly amongst data-heavy sectors such as insurance, retail, automotive, utility, gaming and charity.
Holt has a wealth of industry and business development experience having worked most recently at cloud-solutions heavyweight, Oracle, and previously at SaaS Marketing technology specialists IgnitionOne and EagleEye Solutions. He has also worked for data and marketing services organisations The REaD Group and Acxiom.
Comments Caroline Worboys, COO, Outra: "Stewart's background is perfect for this role. His business development experience combined with his domain knowledge is a rare find and we are delighted that he has chosen to join our team which is committed to helping organisations derive value from data, AI, machine learning and data science. This is an exciting year for us. We've already made significant investment with the appointments of three new data scientists, so Stewart's appointment is an extension of our ambition to grow the business."
Adds Holt: "I am joining Outra at just the right time. We are at the brink of an exciting period of business transformation, with data becoming increasingly important. Through the application of cutting edge technology I believe brands can gain competitive advantage by extracting the maximum value from their data. I am excited to be joining a team that innovates and develops solutions that genuinely break the mould."
Source: Outra