Pathways to Education, a charitable organization working to break the cycle of poverty by helping students living in low-income communities to graduate from high school, has launched its first ever national awareness campaign, "Build Pathways."
Launched nationally in Canada on September 2, the work draws attention to the individual and societal benefits that start with high school graduation, and some of the barriers that prevent students from graduating.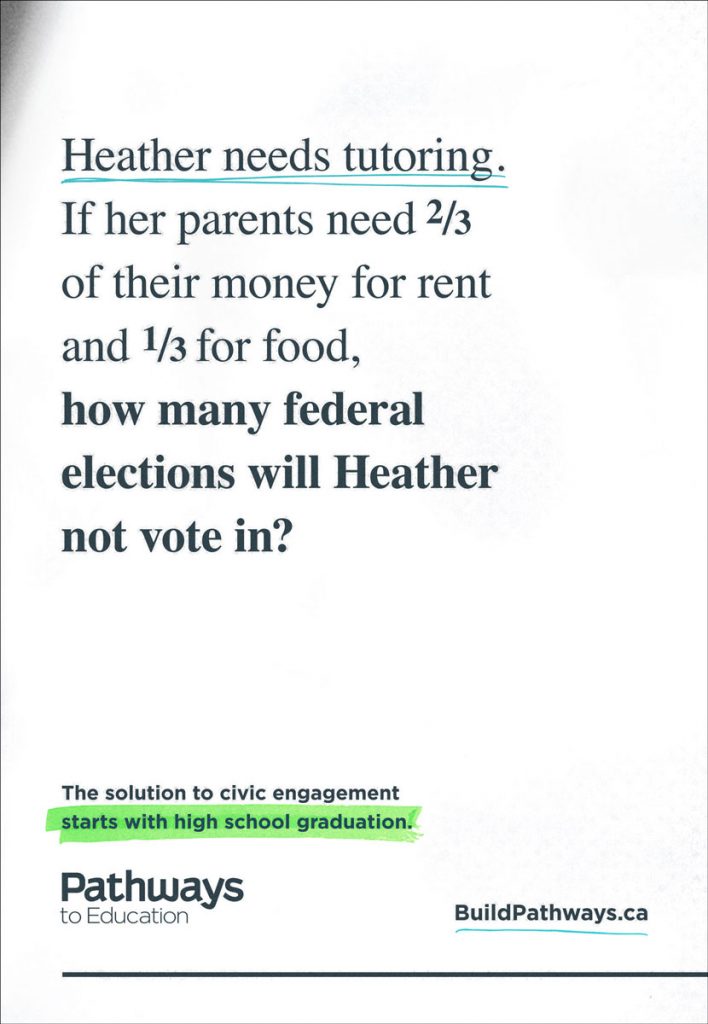 "Youth living in low-income communities across Canada face barriers to education that can significantly impact their chances of graduating from high school—and that affects us all," said Colleen Ryan, Director of Marketing and Communications at Pathways to Education Canada. "'Build Pathways' highlights that when we support more students to graduate from high school, we see reduced poverty, stronger communities, and significant economic gains."
The brand's multi-pronged campaign, developed by Camp Jefferson, features a media buy – spanning television, cinema, social, and OOH (transit and digital) – and a media relations campaign to educate people about the issue at large.
By correlating graduation rates and challenging social issues, the campaign's video showcases the future that the next generation have the potential to create – assuming they complete high school. While the outdoor component of the campaign takes inspiration from textbook-styled problems to educate Canadians on the socio-economic implications of not graduating from high school.
"Ask yourself where you'd be without a high school diploma," said Guybrush Taylor, ECD at Camp Jefferson. "So many things depend on it, but we put very little emphasis on its importance. We need to view graduation rates as a metric of a successful nation. The return on investment is unlimited."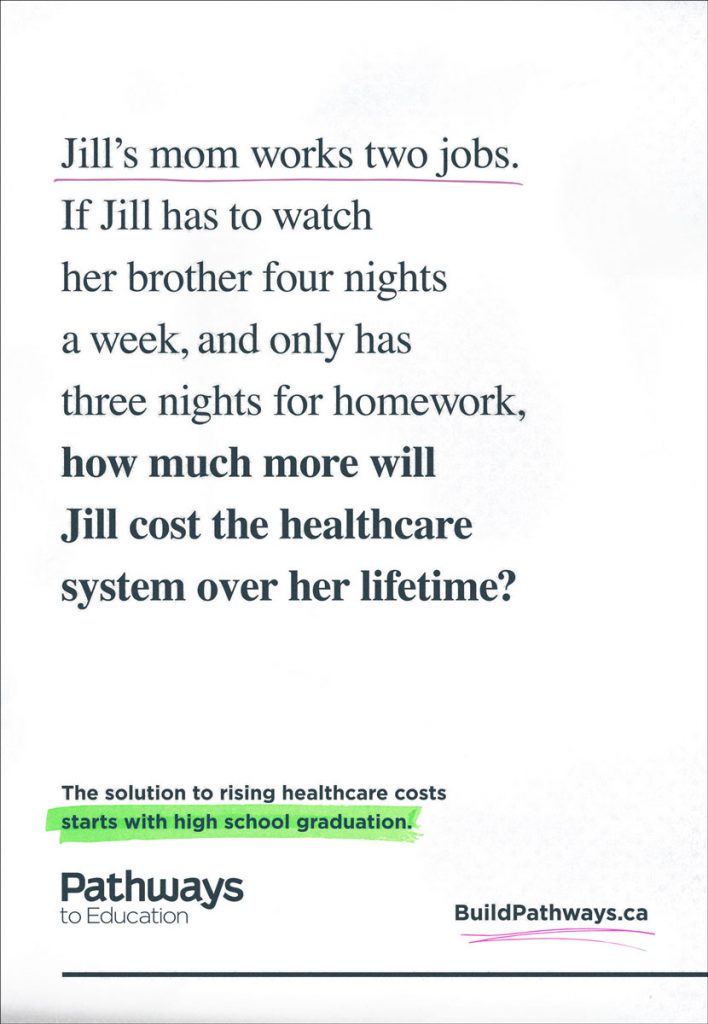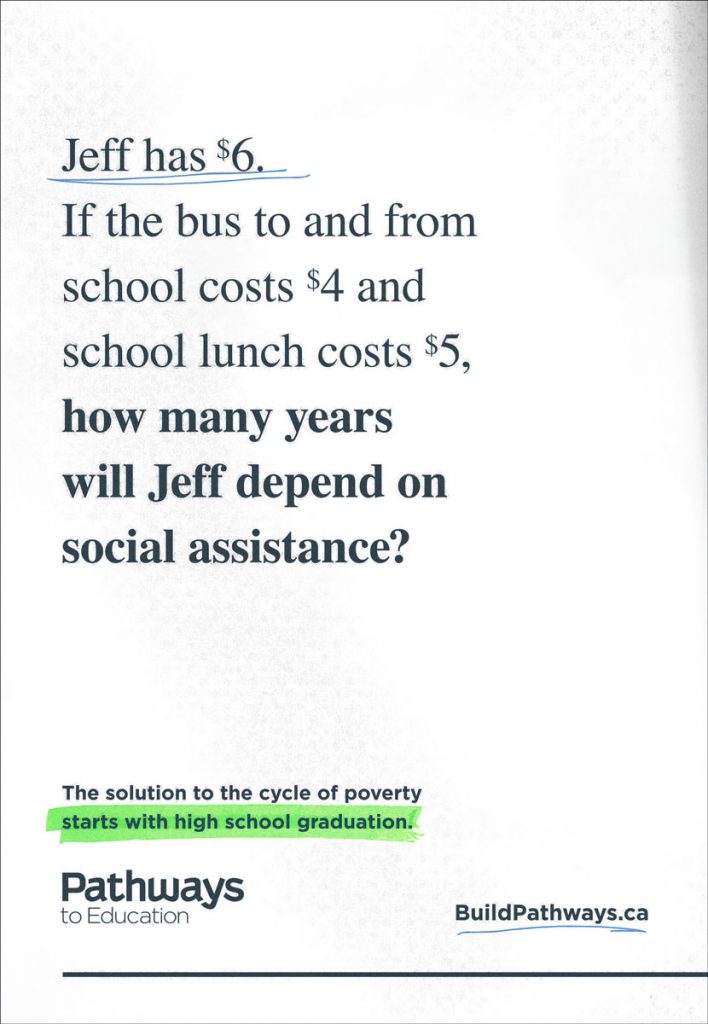 In addition to Camp Jefferson's creative work with the charity, the campaign also drives to Pathways to Education's new vanity URL, BuildPathways.ca. The website invites visitors to learn more about the organization's work, donate to the cause, and volunteer.
Source: Camp Jefferson