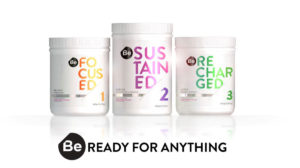 A natural sports supplement brand, 'Be' which simplifies the complex world of sports nutrition has launched in the UK, Europe and the US with brand identity and packaging design by PB Creative.
An Ownable and Credible Space
Lifeplus, a leading supplier of high-quality nutritional products, approached the agency to create a new sports nutrition brand that would provide the company with an ownable and credible space within the UK, Europe and US sports nutrition markets.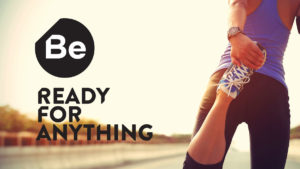 PB Creative identified a gap in the market for a sports nutrition brand aimed at individuals who see staying fit and healthy as a way of life, but can be intimidated by the supplements currently on offer. It recognised that existing sports nutrition brands are either aimed at serious sports enthusiasts, those wanting to build significant muscle mass or to lose weight.
PB then went on to create a brand that is unisex, upbeat and aspirational, yet accessible. It helps consumers navigate the range and find the support they need by establishing three sub categories under the headings: Focused, Sustained and Recharged, each designated for one of the three need states of a workout: pre, during and recovery.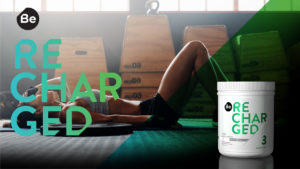 Putting the Consumer at the Heart
The name 'Be' puts the consumer at the heart of the brand and forms a call-to-action when combined with the three sub categories: Be Focused, Be Sustained and Be Recharged. With a human and upbeat tone of voice, the brand connects with consumers on an emotional level, encouraging and supporting them to lead a healthier and more active lifestyle.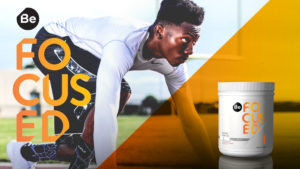 Each sub category features a different colour shift, which represents the state of mind associated with that phase of a workout and links back to the core colours of the Lifeplus brand mark. The mix of colour and a clean white canvas communicates the brand's approachable and inclusive personality, combined with a fine metallic pinstripe background detail and simple icons that reinforce the efficacy of the scientific formulations and make each of the product benefits easy to understand.
PB Creative was also instrumental in establishing the look and feel, tone of voice and photographic direction for the wider Be brand world.
Feeding the Health and Fitness Instagram Trend
Pete Hayes, Co-founder and Director at PB Creative, says: "Growth in the sports nutrition market is being driven by consumers who see staying fit and healthy as the 'new normal'. We wanted to ensure that 'Be' reflected the attitude and lifestyle of these consumers and de-coded the complexity of choosing the right brand and product to support their choice of exercise. Furthermore, we are living in a world where following health and fitness gurus like Joe Wicks, Deliciously Ella and Clean Eating Alice on social media and 'Instagramming' our own health and fitness routines are commonplace, so design has a massive role to play in feeding this trend while creating clarity for consumers."
Tracy McBride, International Marketing Director at Lifeplus, adds: "We chose PB Creative for its proven track record in creating and developing successful brands with big industry names. The team's bespoke and personal approach to the brief and our working relationship, under challenging deadlines, was impressive. We love what PB has created and we have high expectations for 'Be' among this new breed of consumers who want support from a high-quality supplement brand that doesn't confuse or intimidate them."
Source: PB Creative