The Axe personal care range has been given a dynamic redesign for the Indian market by London based brand design agency, PB Creative.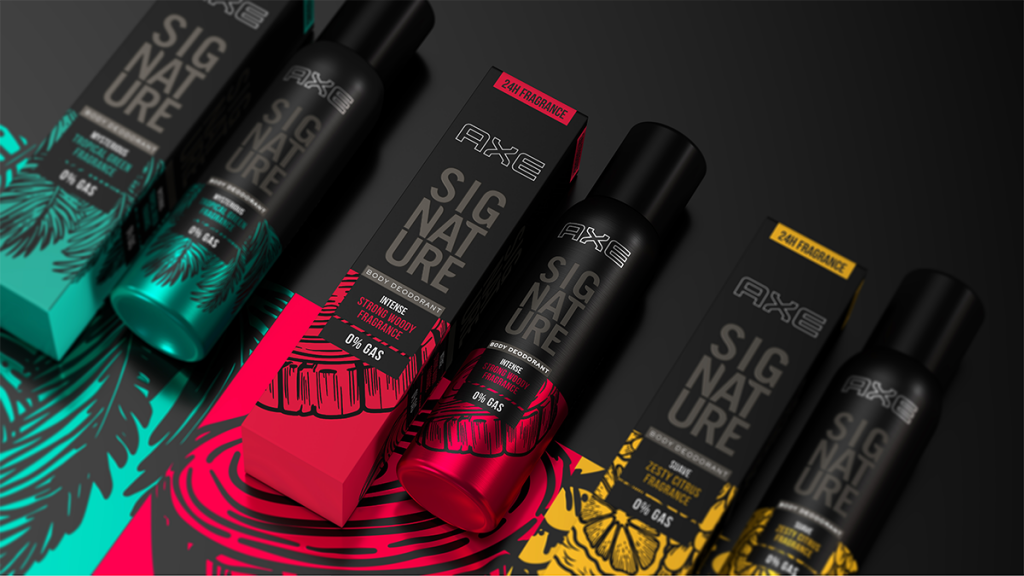 With a fragmented Axe brand portfolio in India incorporating range designs spanning several years, the time was right to furnish the brand with a much more unified and consistent look and feel. India's personal care trade environment is cluttered and disparate with the majority of sales coming from traditional 'Mom-and-Pop' stores. Many of these stores have severe space constraints, poor lighting and no opportunity for consumers to interact with products.
Axe briefed PB to develop a flexible design system that was robust enough to work across different categories and formats whilst incorporating several legacy designs. Given the trade landscape, one of the critical deliverables for the redesign was to inject bold colour and personality back on the packs to boost standout, whilst retaining Axe's overall Black+ design philosophy. With an older target consumer (18-24 year old guys) than in other regions, it was also important that the new designs embraced a more mature and premium aesthetic.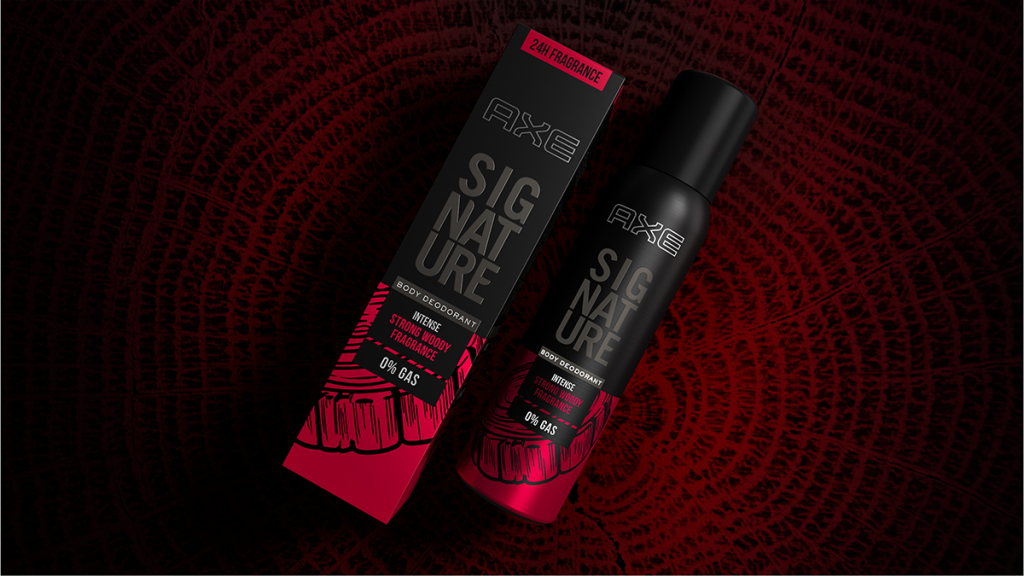 Agata Racka, Design Director PB Creative commented: 'We've created global consistency with a regional approach whilst addressing local challenges in this Axe redesign. It was key that the Axe portfolio felt harmonious and unified and retained its premium look and feel as well as its unique personality."
"Fragrance is a key driver of sales in India, so we've championed the ingredient stories front and centre of this new range design, further differentiating the Axe brand from its competitors."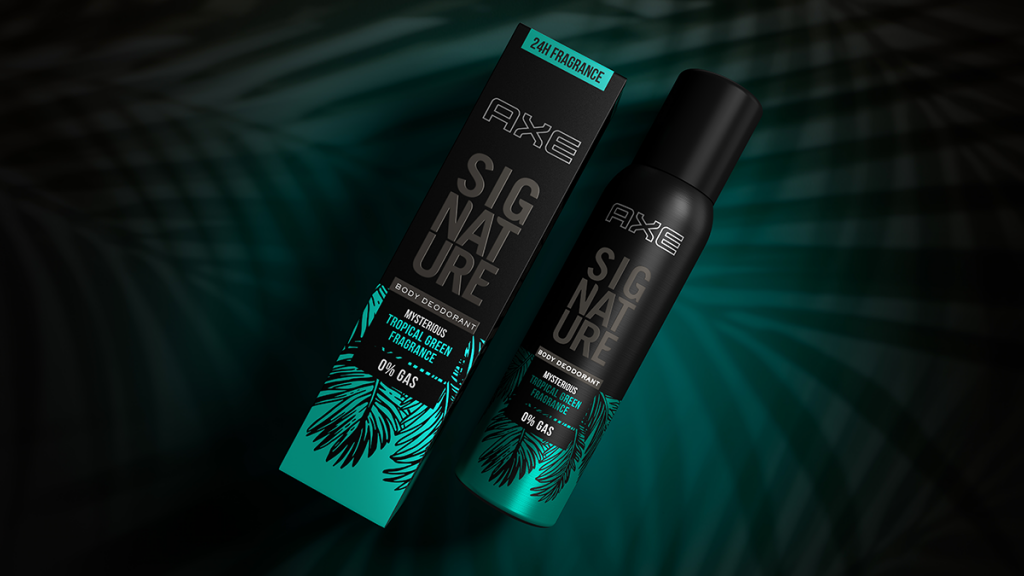 Prateek Sayal, Senior Global Brand Manager, Unilever added: 'Once again PB Creative has smashed it! The team totally understood and was sensitive to cultural nuances and market challenges.  A great agency and client collaboration together with a shared vision has delivered new designs that have been incredibly well received internally at Unilever and more importantly in the market itself.'The new designs have been rolled out across fragrance and body spray ranges with a new small 'ticket' on-the-go format introduced within the fragrance portfolio. Packs are on shelf now in India
Source: PB Creative