Pearlfisher has created a playful and purposeful new packaging design system that aims to highlight the importance of protecting our oceans for the wellbeing brand, Love Ocean.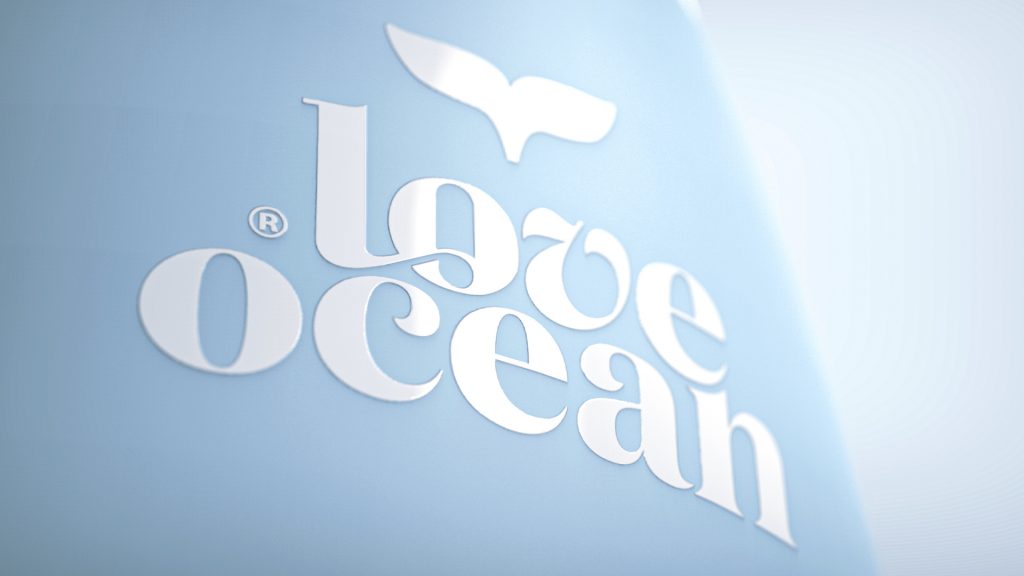 Founded by mum-of-two, Gabi Jennings, Love Ocean is a sustainable, natural and ocean-inspired range of bath-time products designed to be loved, refilled and reused and become a cherished part of every family's bath-time routine. The signature bottle and whale tail symbol serve as an ever-present reminder of the importance of ocean conversation, with the aim of uniting parents and children in a conversation about living more sustainably with the world around us.
"Gabi created the concept of Love Ocean in response to a lack of truly sustainable choices in the kids' bath sector. We were privileged to play a part in visually and playfully telling one of the most important stories of our time about the power of ocean conservation and why we need to recycle and reuse. We wanted to create a structure that celebrated one of the wonderful creatures from our ocean and this inspired the whale tail bottle structure and illustration – a positive call to action of what we are set to lose if we don't act now and educate all ages on the importance of protecting our oceans." said David Ramskov Hansen, Pearlfisher Managing Director.
Describing the design, Jesper von Wieding, Pearlfisher Strategic Creative Partner, explained, "The bottle structure represents the shape of a whale and acts as a talking point, signifying the importance of protecting our oceans and the magnificent creatures that inhabit its waters. The simple click-off lid is tactile and highly recognisable – designed to be a beautiful object for a parent to entertain their child at bath-time and encourage storytelling about the wonders of the ocean. The tail is a key feature of the packaging design, used above the brand name; its shape is reminiscent of a heart, linking to the brand's name and a love for our ocean. It also evokes fluidity and ocean waves and is set against a calming and seaspray-inspired off-white and ocean blue colour palette.
Designed to be cherished and kept, the bottle can be refilled with reusable product pouches that can be delivered direct to people's doors and sent back to Love Ocean for cleaning and reuse. However, if it is thrown away, the bottle is made from 100% recyclable plastic that is able to be widely recycled across the UK. In addition, Love Ocean has partnered with the Plastic Bank to fund the removal of the equivalent of 1kg of ocean-bound plastic with every bottle of Love Ocean sold."
Gabi Jennings, Founder of Love Ocean, said, "With Love Ocean I wanted to create a brand where doing the right thing is made easy – if we can all do one small thing like reusing and refilling the products we use on a daily basis, collectively we can make a big difference. Pearlfisher has a reputation for using the power of design to create positive change and aim to solve some of the world's most pressing problems and they have, once again, created a talking point. The whale tail bottle is unique, engaging and just beautifully stand-out in its simplicity of shape – an ideal way to introduce children and to remind us all of the beauty of our oceans – as well as creating a better way to have that all-important bath-time fun!"
Love Ocean will launch on June 8th with its first two products – Bubble Bath and Hair & Body Wash – which will be available online at loveocean.com.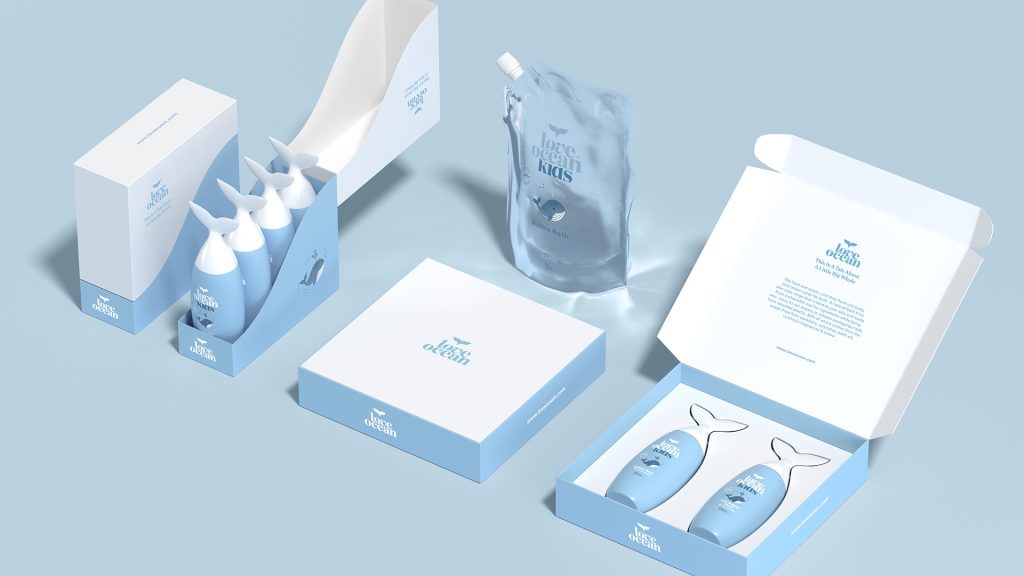 Love Ocean:
Love Ocean has partnered with the Plastic Bank to fund the removal of the equivalent of 1kg of ocean-bound plastic with every bottle of Love Ocean sold.
The Love Ocean Kids Bubble Bath is 99% natural and Kids Hair and Body Wash is 98% natural and formulated with gentle but effective ingredients and infused with a blend of UKsourced seaweed extracts and organic kelp.
The bottles can be reused and refilled with the auto-replenishment service which delivers three-months' product in reusable pouches to your door. These pouches come with a pre- paid envelope to return them to Love Ocean to wash and reuse.
Source: Pearlfisher